College of Nursing and Health Professions receives major gift
The College of Nursing and Health Professions received a $1.35 million leadership gift from the estate of the late Hershel B. Whitney, the Board of Trustees announced at their regular scheduled meeting in Indianapolis Jan. 10.
The Trustees heard a report from the USI Foundation that the gift includes $1.1 million for the establishment of the Hershel B. Whitney Professorship in Gerontology along with a $250,000 endowment, which provides unrestricted funding for USI's Occupational Therapy Program.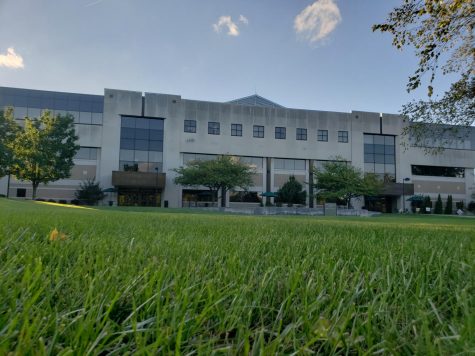 Following the death of Whitney in 2015, the Hershel B. Whitney Charitable Trust chose USI as the appropriate venue to make a positive impact on programs to enhance the care and support of the aging population. Whitney resided in Indianapolis and was employed with Eli Lilly and Company until his retirement.

"This leadership gift is another indication of how more and more people are becoming aware of the good work accomplished at USI," President Ron Rochon said in a press release. "To invest in the university at such a significant level is a testament to Mr. Whitney's thoughtful planning and to the high caliber of our faculty and programs. We are profoundly grateful."

Katherine Ehlman, associate professor of gerontology and director of USI's Center for Healthy Aging and Wellness, was named the inaugural holder of the Hershel B. Whitney Professorship in Gerontology.
The Hershel B. Whitney Occupational Therapy Lab will be named in the USI facilities at the Stone Family Center for Health Sciences as part of recognition for the gift.

"This generous gift comes at an exciting time for the College of Nursing and Health Professions and USI. Our innovative work in the field of gerontology is garnering attention from national and global experts,"  Ann White, dean of the College of Nursing and Health Professions stated in a press release. "The support we have received from the Hershel B. Whitney trust will accelerate our progress and will allow Dr. Ehlman to build upon her already stellar career and recognition for her expertise in this field. With this funding, our Occupational Therapy Program will now have one of the most advanced OT labs in the state of Indiana. "

Other news:
The Trustees also approved the conferral of honorary doctoral degrees for three people, including former USI president Linda Bennett, former professor of political science and author Stephen Bennett and the former director of the USI/New Harmony Foundation Board Betty Worthington.
All recipients will be recognized and be presented with their degrees at the spring 2019 Graduate Commencement Ceremony on Friday, April 26.