New SGA position tackles environmental issues
A new position for the Student Government Association was created at the organization's meeting on Thursday.
Sophomore communications major and Spanish and pre-law minor Jasmine Myers was appointed by the General Assembly to serve as the new administrative vice president of environmental protection. She was sworn into her duties at the same meeting.
"This position has never been done before, and that's why it is so important because we do represent the student body and a chunk of the student body was left out," Myers said. "There are a lot of students who are environmental science majors and minors and they were not being heard."
She said there are also a lot of people who believe passionately in protecting the environment and keeping it clean.
"And that is where I come in and hear their voices and take action," Myers said.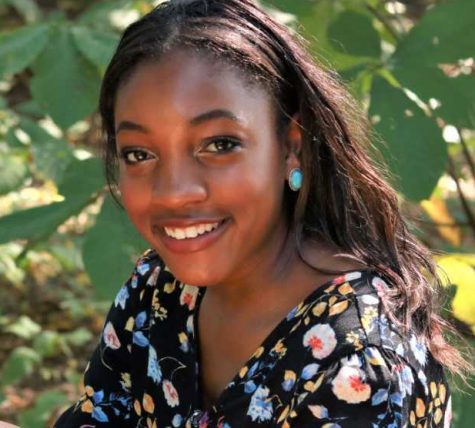 With the new position, Myers said that she wants to lay the important groundwork for a positive foundation so that future generations will know what to expect.
"I want to lay a solid foundation and lay building blocks," she said. "The first thing that I want to attack is recycling."
She said she volunteered her time with the international environmental non-profit Greenpeace USA.
"I learned that recycling is not a USI problem or an Indiana problem. It is a world problem," Myers said. "So my concern is not what happens when it is recycled, my concern is students know what can be recycled, and what cannot be recycled. That's just one of the items that I want to accomplish in this position."
Another main focus of Myers' appointment will be to continue working with events already in place to boost volunteer hours for students.
She said she wants to promote a fall clean up similar to that of Spring Spruce Up. 
Myers said she spoke with Assistant Director of Alumni Relations and Volunteer Caylin Blockley and is working on an initiative to determine upcoming events and increase student volunteer hours.
She said she is also looking at maintaining a clean environmental along the university's Burdette Trail.
"That takes a lot of maintenance and upkeep, so it would be awesome if students could just get volunteer hours by helping a good cause," she said.
A committee is being formed to work with Myers.
"I want students to understand that it takes little steps for a big step," she said. "I want students to know I'm not going to speak to the (SGA) president about recycling, but I am going to make an impact and focus on knowledge and teaching students what you can and cannot recycle, and I think half the battle is knowledge. A lot of times we are misinformed or do not know enough."
Myers will serve a one year term and report directly to SGA President Brad Flittner.
"The Environmental Protection Committee is focused on preserving and protecting the environment in any way achievable through use of various connections at USI and in the Evansville Community," Flittner said in a statement.