Eagle expeditions: stretching comfort zones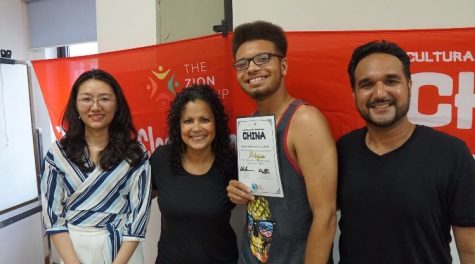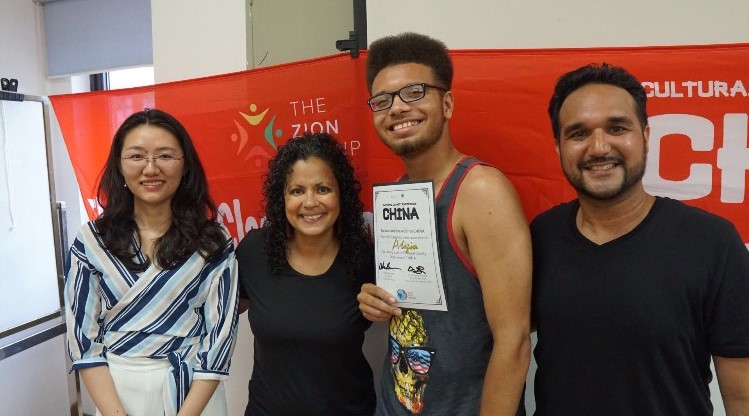 Every week The Shield will feature a student who spent time in another country over the summer. This week, Eli True shared about his time in China through the Cultural Clarity Experience. 
Before July, Eli True had never been on a train, flew in an airplane, or seen the ocean.  
The senior advertising and communications studies major was selected for the Cultural Clarity Experience, a select training about diversity and experiences in different countries and cultures.
The group was in China from July 21-29 visiting the cities of Wuxi, Shanghai, Beijing and Changzhou. Students were able to see the Great Wall, Grand Buddha, bamboo forest and visit a local college.  
"You go from point A to point B in ten minutes which was kind of a challenge," True said.
True joined students from Purdue Northwest, University of Wisconsin and University of Southern Indiana who were chosen to participate.
"They want people to get a chance to know there are opportunities out there," True said. "That's pretty much why I did it."
True said the things he wanted to focus on were building a community with the other students, cultural sensitivity, mindfulness and being able to stretch his comfort zone.
One of his favorite experiences was the connections the students shared with each other. "Most people there were first-generation college students of low income, which is a similar background as mine. It makes me realize that things could always be worse," True said. "It helps keep me humble."
True said he was eager to take the culture and lessons he learned in China back to the university campus, and if the opportunity presented itself he would most certainly do it again.
Heather Bauer chose True as one of the four students from USI to attend because of a story True shared on never being out of the country before.  
The director of student support services said True had been a strong leader on campus and a peer mentor for the student support program, and thought the trip would be a good opportunity to expand his leadership skills.
"It was really awesome from my perspective to write this proposal and getting this funding for students to go," Bauer said. "Being able to see it come full circle learning skills on the trip and bring it back to USI and implementing Asian culture and challenging their thoughts in different ways."