Screaming Eagles baseball: the team that plays together, wins together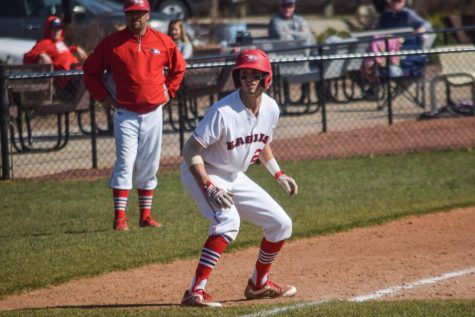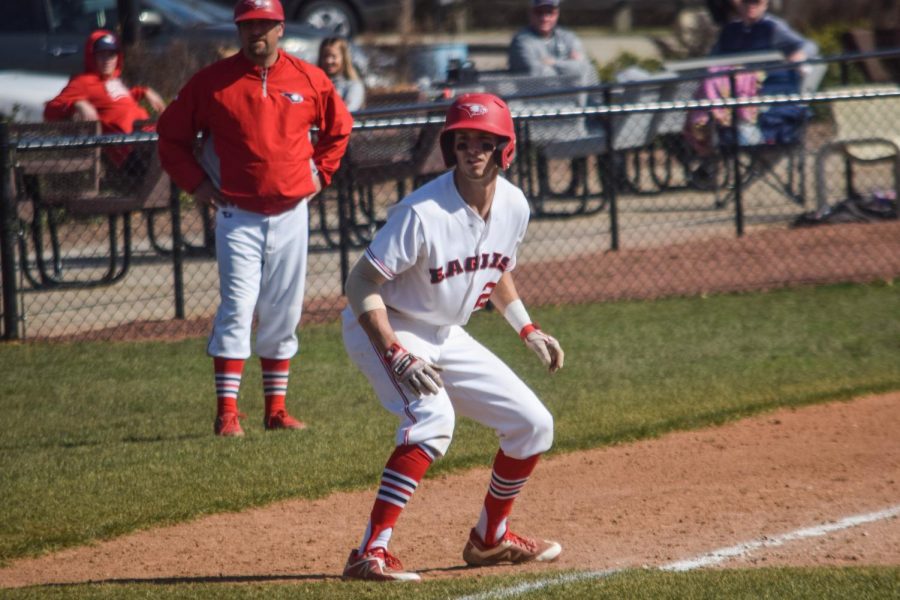 Jordan Auker
This past weekend, the Southern Indiana Screaming Eagles men's baseball team played against the Lewis University Flyers in a four-game, back-to-back, doubleheader over the weekend.
On Friday, the Eagles started off the series with a 4-2 run win and wrapped up the second game came  5-3. As the series moved into Saturday, the Eagles took another two wins the first game was won 12-11 and the second game ended in a 6-5 run win.
Ethan Hunter, a first-year business administration student and a shortstop for the Eagles gives more insight about the game during a Q&A.
The Shield: What did the team do to prepare for the series over the weekend?
Hunter: Leading up to this series or any series, we practice every day putting in extra work, showing up early and staying late.
The Shield: What do you believe plays a key factor in the teams' wins?
Hunter: Encouragement is one of the most important keys to being on a team and playing together. We are continuously motivating each other on and off the field.
The Shield: How did you personally contribute to the team?
Hunter: In every game I play I just always try to be the best teammate that I can.  
The Shield: What was your biggest takeaway?
Hunter: My biggest takeaway from this weekend was how the team picked each other up, even when the other team scored we stayed focused and answered it back.
The Shield: What was the coach's final remarks about the weekend?
Hunter: Extremely proud of us. The coaches talked about how well offense and defense held together for the pitchers, but that there is always room for improvement.
The Shield: How did you personally believe the team did?
Hunter: I think we played one of the best series we've played all year and I can't wait to see what else we're capable of.
The Shield: What are you looking forward to for the team in the upcoming year?
Hunter: Going into the rest of the season I hope we keep a good conference record and stay determined while we work toward the championships.
Leave a Comment