Eighth addition to Star War stuck in the middle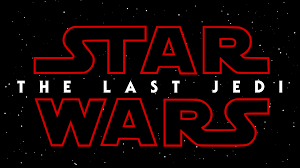 Wikipedia Commons
Eighth Addition to Star Wars Stuck in the Middle
Theaters were filled with Star Wars fans this December as the second addition to the new trilogy was released. "The Last Jedi" was the eighth installment of the franchise overall and fans were eager to see if it would live up to the potential of Episode VII, "The Force Awakens."  
Disappointingly, the overall feel of the Last Jedi is a drop after the intensity and anticipation of its predecessor.
While the movie delves deeper into characters purposes and goals, it is still a middle piece of slower tempo and small bursts of actions rather than the overall chase fans might be used to. As the credits rolled, audiences were left content or feeling slightly let down due to the long storyline.
The movie follows the Resistance fighters through space after General Leia Organa (Carrie Fisher) evacuates the Resistance's base to escape the First Order fleets.  Throughout the movie, the fear of the First Order follows them as they attempt to outrun the pursuing fleet before losing all their fuel sources.  
In an attempt to help the Resistance's escape, the recovered Fin (John Boyega) joins Resistance's mechanic Rose Tico (Kelly Tran) as they look for ways to break on to the opposing fleets and dismantle the First Orders tracking device.  
The movies second primary focus point follows Rey (Daisy Ridley) who has found Luke Skywalker (Mark Hamill) on the oceanic planet Ahch-To.  Rey's hopes to recruit Skywalker to join the Resistance and learn the ways of the Force are short lived as Skywalker denies her requests, demanding the end of the Jedi teachings.
A connection between Rey and Kylo Ren (Adam Driver) is being heavily debated among fans as well, with sides evenly divided with approval and uncertain resentment.  When the true intent behind their communicative link is revealed viewers are left wondering if there could have been a sufficient way to reach this portion of the storyline.
As the middle of a trilogy, the movie's overall pace is slower than anticipated, filled with information and small adventures.  The movie's action scenes were closed small bursts, building the movies tensions and limiting the characters options of survival instead of building the thrill and anticipation of the audience.  Due to this effect, the movie's last remaining minutes were packed with battles and exciting, fasted-paced sequences.
The movie ends with enough remaining questions and hopes for the next installment that leave audiences ready for Episode IX, scheduled to premiere in December of 2019.  Overall the episode was still a good addition and necessary watch for fans everywhere, though a tad enduring to sit through.
(3 / 5)