Bequette named Public Safety Director
The university has tapped assistant director of public safety Stephen Bequette to lead its security enforcement department.
Bequette served as the assistant director for the last nine years and worked at the Vanderburgh County Sheriff's Department for 34 years prior to joining the university.
As the university's new director, Bequette will replace 10-year veteran director Steve Woodall, who announced his retirement late last year.
"(Woodall) was a very engaging guy," Bequette said. "He professionalized the Public Safety Department and we hope to continue that. He was very very cognizant of how one thing affects everything else. He will be greatly missed, we go way back 40 years, and his professionalism is something that cannot be replaced."  
A seven-member search committee chaired by dean of students Bryan Rush helped select Bequette, however, Vice President for Finance and Administration Steve Bridges, who oversees the Public Safety department, made the final decision.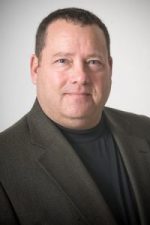 "We had a search committee of some key people on campus," Bridges said. "Basically they vetted the candidates and narrowed it down to three choices.The committee gave me feedback on all three finalists, they don't rank them in any way."
Bequette has more than 12 years experience of leading criminal investigations. As a 1980 graduate of the Indiana Law Enforcement Academy, he also earned accreditation from the FBI National Academy in 1998.
"It is an honor to be selected as next director," Bequette said. "I have big shoes to fill, but I am looking forward to it and Improving the department always."
Bridges said after hearing from the search committee and reviewing the final three candidates, the university chose Bequette as the best equipped for the job.
"We met with (the search committee) and talked about the strengths and weaknesses of all the candidates and from their I made the decision," Bridges said. "One thing Steve Bequette did very well was his ability to talk about the position and the new vision he would see, that came out very clear in his interview on campus, I was really impressed with that."
Bequette will oversee the completion of a new Vanderburgh County Sheriff's post on campus, as well as the safety and security of more than 15,000 students, staff, faculty and visitors each year.  
"Right now what is so important to this campus is integrating the agreement with the sheriff's department and USI," Bridges said. "(Bequette) knows that operation very well, and not only does he know it, he is respected among those groups."
The state allocated $750,000 in funding for the new post late last year. The funds are attached to the $41 million in Phase II of Physical Activity Funding and is part of the university's overall master plan.
Bridges said Bequette is the right man to oversee the new expansion of the office, which is poised to sit on the east side of campus closer to the apartments.
"When it comes time to make this work, the nuts and bolts, he has the background," Bridges said. "He has the ability and respect of people to where I think he is exactly the right person to bring this into existence."
The sheriff's post would be established as its own police district inside western rural Vanderburgh County.
"We will work hand and hand with the VCSO," Bequette said. "We want to have an on duty deputy on campus as much as possible. We will also work on collaboration of sharing information."
President Linda Bennett told The Shield in October that state lawmakers were receptive to the idea of not forming a new university police force, rather adding an existing law enforcement agency. Bridges said that the university's decision speaks volumes.
"I have said this throughout the process of the sheriff's department agreement, I'm not so sure that schools who have their own police departments on campus now if they would go back," Bridges said. "We are in this sweet spot here."
It was not immediately clear if the new district would reassign certain Perry Township fire or medical services. Bridges says the optimal goal of the new post would be an additional level of security.
"We want to offer the safest campus we can," Bridges said. "We have been very fortunate under our current structure to have a very safe campus, but just to be prepared and proactive for something that could happen that we hope never does."
Bridges said he envisions Bequette will use more community policing tactics and enhance the departments use of social media platforms.
"One of my tasks will be to bring Public Safety on to the social media aspect," Bequette said. "We want to be in touch with the community. Most people get their information on social rather than Television or the paper anymore."
From the university's standpoint, Bridges said that Bequette's appointment has been very well received from the community.
"In terms of connections and respect Steve Bequette may be one of the top all time candidates that I have seen that has respect throughout law enforcement, he spent about thirty years the sheriff's department, he has a little piece of everything," he said.
Bequette will be responsible for appointing a new assistant director, something he said will happen "very soon."
"We want to Improve accessibility to the community and continue being proactive." Bequette said, "We are looking to maintain the Public Safety service as it is, but also increase some security presence."