NAACP chapter addresses AIDS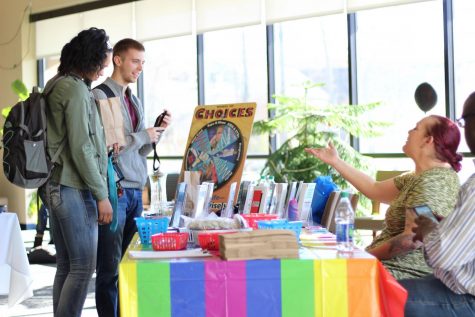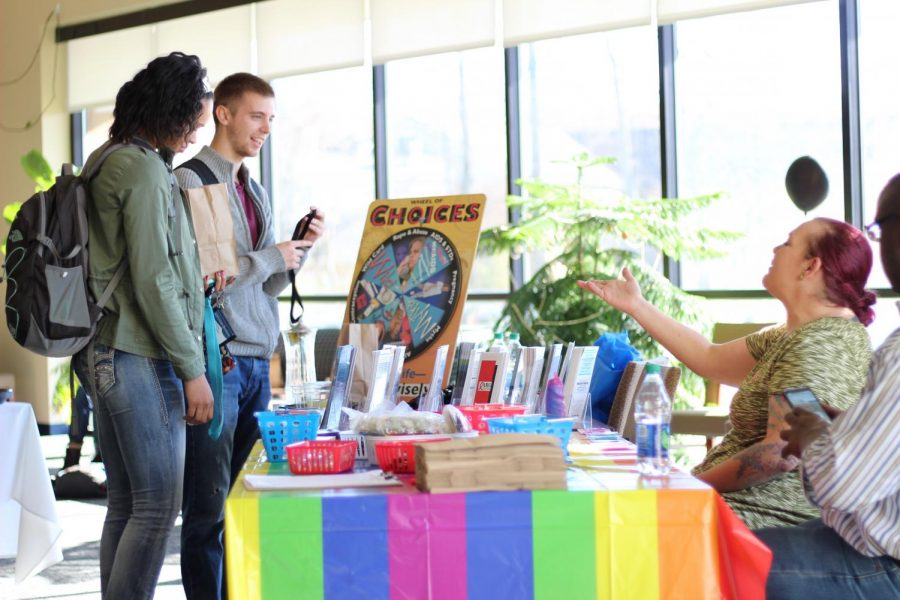 Jalon Dowell
Shawneis Jones said everyone needs to be involved in World Aids Day.
"This isn't just USI students, this isn't just Evansville, this is the entire human race who needs to have awareness of what's going on and solutions and prevention opportunities and how to support," the Master of Business Administration student said. "Everyone needs to be a part of this."
The National Association for the Advancement of Colored People (NAACP), a newly organized chapter here at USI, chose World Aids Day as their impact day to help students become aware of Aids and HIV and the group's mission.
The day is acknowledged as a state impact day and the group allowed it to inspire their event based on the decision of the whole youth and college chapters of NAACP.
"The NAACP looks for issues and fights for issues in health, education, and political issues," Jones said. "Health was one a lot of youth and college members felt was a good thing to focus on."
A major point of the event was to encourage students to have themselves tested for HIV.
"Sometimes people are just scared. Sometimes people are embarrassed to do it and I think it's good that everyone knows, this is what you should be doing, you should be getting tested, you should be getting educated on your health," Jones said.
NAACP partnered with Evansville Aids Resource Group to help make the testing free to all students. "I think that's pretty amazing because HIV testing can be pretty expensive," Jones said.
As president of NAACP, Jones said the group focuses on the rights of human beings and that money should never be a determinate that stops people from knowing about their health. Many students took advantage of the testing and Jones said it was a "truly beautiful thing to see."
NAACP secretary Daisjia Linton said the event was also bringing attention to their organization.
"We want to let people know who we are, what we do, how you can be a part of it," the junior social work and psychology major said.
Linton said the event was set up in a way where students were able to play games, answer trivia, and win prizes while still understand the point without using lectures as a way to normalize HIV and Aid discussions.
"We are trying to get the discussion started so it's not awkward," Linton said.  
Linton said that the point of normalizing the conversation is to bring more awareness to Aids and HIVs in a way that people would learn.
"I think people don't know how common it is and people just assume it could never happen to them but it could be," Linton said. "I think it does need to be a thought in people's minds because people push it to the backs of their heads and forget about. But the more you know about it the less scary it is."
Samantha Enders said students responded well to the set-up and many came out to learn more.
"I think they are having it in a way of a more come and hang out way and there's no pressure to sit down and being talked at," the junior English major said. "You're here to learn about something."
Enders said NAACP had highlighted many key ways to help prevent and deal with HIV and felt the group was helping get essential knowledge out to the public.
"They're providing pamphlets and pieces that are going to help you keep yourself safe and provide a better world for other people. Because it's not a problem for just one certain people it's a problem that can affect literally anyone," Enders said. "You don't always think about it when you hear Aids because people have preconceived ideas about what that means. But coming to this event you're going to learn that that's not true."
Enders said the event raised awareness to issues that are out in the world and ways students could help make it better.
"I think college students are one of our first steps to creating a different world," Enders said. "We're that next generation that's going to set the tone for how everything else in this world is. If we have this knowledge and we are actually applying it then we can change the way future generations view aids and sex in general."
Leave a Comment