Creating a community
SAB creates mentoring program for Pott College freshman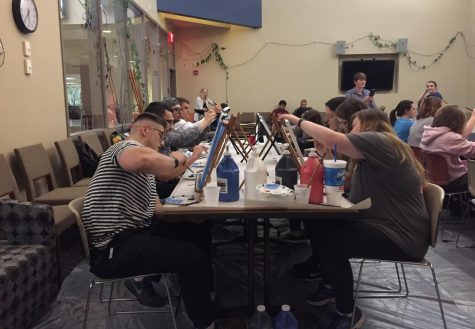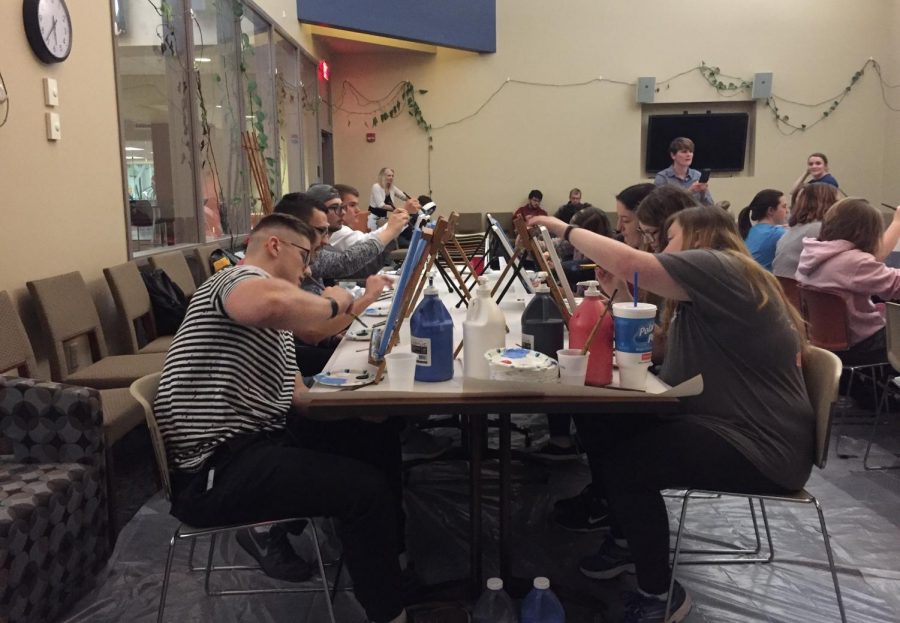 Jeana Everhart
Finding classes, learning to manage homework for challenging courses and connecting with the right groups can make freshman life difficult.  New students often struggle understanding the college atmosphere and adjusting from high school.  
The Pott College of Science, Engineering, and Education designed a peer mentoring program to help ease freshmen into their new environment, partnering their freshmen with older students of the Pott College.
"It's a chance for those younger students to get questions answered, help with concerns and just to develop a relationship with an upperclassman," senior elementary education and special education major Whitney Mosier said. "I think it's been really good to be able to have that avenue of having that place that you can ask those questions."
The Pott College Student Advisory Board (SAB) came up with the program as a way to connect freshmen with upperclassmen and provide friendships within the college.
As chair of SAB, Mosier said the students wanted a way to help support the incoming freshmen and acquaint them with the college better so they are more comfortable and welcomed.
"It's really neat to watch students that come in on the first day and they are like 'I really don't know any of you, I really don't know what I'm doing' to then watch them grow throughout the progression of it and to be able to look at the end and be like  'okay I got this I can do it, I've kind of got a handle on this college thing,'" Mosier said.
The groups meet every two weeks along with their own interactions throughout the year.  Mosier talks with her mentees from both this year and past years, hoping to help them any way she can.
"I've loved being a mentor. It's something that's really cool," the special and elementary education major said.  "I think there's something really incredible about that just being able to help someone else."
"We have a very active student advisory board that's interested in improving things for the college and for our students," said Zane Mitchell, dean of the Pott College.  "Through the advisory board, student concerns can be brought to the deans, department chairs and faculty of the college."
Mitchell felt the program was great for both the mentors and mentees, allowing the students to connect and further grow within the college.
"It's a very positive experience for both the mentors and the mentees.  It helps them make new friends and gives the mentees an upperclassman that they can talk to," Mitchell said.
Both the freshmen and mentors volunteer for the program and are typically paired based on their major. While freshmen get to have someone guide them and answer questions, mentors also benefit from the experience.
"They get to give back and help somebody else navigate the difficulties that they might encounter," Mitchell said.  "People like helping each other out, especially students here at USI, and I think this is a reflection of that."
Once a mentee herself, Mosier said her past experiences have helped her connect with her mentees and help them with their questions.
The SAB coordinates events for the program for students to enjoy together as well.  During the fall semester, the mentor program organized a bonfire, picnic, meet and greets with department chairs and deans, open forums with questions and answer segments, volunteer opportunities and even Thanksgiving dinner with the dean.  
These not only help students form a mentor/mentee bond, but they also give students the chance to meet with leaders and professors of the Pott College.  SAB is planning a relaxation day in December as a way for students to release unnecessary stress before finals.
Students involved also help volunteer at community events such as this year's Doggie Dash.
"We think it's important that they have that aspect of doing something to give back to the community but doing it together," Associate Dean of Teacher Education Glenna Bower said.
Bower said the group is looking for more community projects for the spring semester, focusing on many of the upcoming marathons.
While this is the fourth year for the program, this year has seen many positive changes to the program allowing its size to increase from student numbers in the twenties to 90 mentors and mentees participating.
The increase is due to the mentoring program switching from second semester to a full college term. Mosier said more freshmen join in the first semester compared to the second, seeking help with how college works.
The group has also expanded to focus on the Education LLC and STEM LLC rather than just UNIV classes. "This is more of a target," Bower said. "It gives us a chance to track these students and see if there is some retention."  
Bower said she hopes the freshmen will learn and grow in the college, possibly becoming involved with the SAB and PC3 to form a stronger community for the Pott College.
"I'm hoping to see that the students, both mentee and mentor, have learned something from their time being involved with these activities," Bower said.  "That they've maybe developed a friendship, that they've been able to make connections, and those connections are going to help them move forward in their major."