Chief Information Officer: worst year ever for phishing emails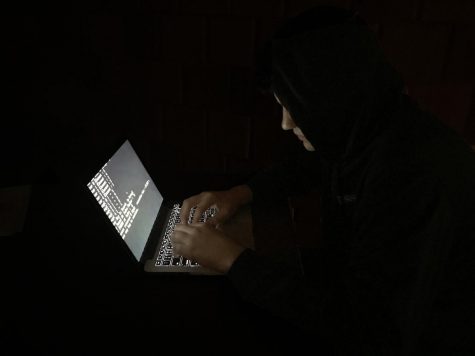 Photo Illustration by Megan Thorne
Phishing emails have been sent out across the university to thousands of accounts, now officials are warning that the danger is not over.
"This is the worst year we have ever seen," Chief Information Officer Richard Toeniskoetter said. "It comes down to the hackers making money. We see these (emails) everywhere."
The mounting problem is so bad, hackers even breached an official IT Advisory. Toeniskoetter said hackers managed to retrieve an exact copy of the advisory and send it back to campus emails asking for verification of a password.
"This is a constant battle that we don't see stopping or even slowing down," Toeniskoetter said. "Hackers are continually adjusting methods in every possible way. From texts, phone calls, emails, and web pages as any medium so they can target you."
He said that a number of technological safeguards are being executed, but the key to stopping it is education among the student population.
"Education is one of the biggest things we can do," Toeniskoetter said. "If students see something of urgency or of a financial component, they need to immediately think this is suspicious."
The university often will mark subject lines of fraudulent mail as suspicious, and block certain incoming mail from a server that has come from previous bad networks according to Toeniskoetter.
A comprehensive security awareness training program has been set up to help the campus understand the full extent of cybersecurity.
"This Information is to help you understand all types of threats, and how they occur,"  Toeniskoetter said. "Hackers use very inexpensive methods to slam (email) addresses, and there are lots of ways to scour the internet looking for postings, Facebook, scan through. Once they can break into one mailbox, they can find all the address, it self-perpetuates out of control."
Toeniskoetter reminds students to never cash a check from someone you don't know, if the check was forged it might not clear. Instances of students attempting to cash a check have risen dramatically, often times adding local law enforcement agencies into the mix.  
"You can't trust anything,"  Toeniskoetter said. "Even if it looks like it is coming from family or a close friend, don't open attachments, because they may have been unknowingly hacked."