Fabian can't 'Camouflage' her talent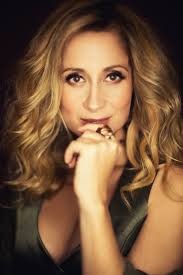 Wikipedia Commons
Belgian-Canadian singer Lara Fabian released her album "Camouflage" Oct. 6. Having released 13 albums since she released her breakthrough album in 1994, "Camouflage" is only the fifth album Fabian has recorded in English.  
Fabian is regarded as the best-selling Belgian female artist of all time but is relatively new to the American music scene.
Mixing classical orchestration, electro-pop and strings, the opposing forces surprisingly blend perfectly.
"Choose What You Love Most (Let It Kill You)" is probably my favorite song on the album. Fabian's vocal ability is showcased in the song, proving just how powerful and astounding her range is.
The sound reminded me a little of the early years of Celine Dion. Fabian mirrors Dion's dramatic and emotion-filled work, as well as the use of the more classical instruments.
Can we just talk about how fantastic violins are?
"Growing Wings" shows the diversity of Fabian's sound. Much more contemporary than "Choose What You Love Most (Let It Kill You)," "Growing Wings" begins with Fabian's voice and the piano, but quickly turns electronic.
The slow beat and far-away sound of Fabian's voice give the song a mellow sound, and it stays at the same level pretty much the whole time. "Growing Wings" didn't have a lot of diversity within the lyrics, and I am not a huge fan of the electro-pop stuff. It was a "meh" song, but her voice made up for what the song lacked.
In Fabian's interview, "The Making of Camouflage" Fabian said that while the classical style music should be preserved, the modern electronic sounds need to be utilized as well.
Fabian said that while the process of mixing the two sounds was a different world for her, it was very natural.
"Moe had me sitting, he just asked me to sit and he put a very close capture microphone in front of me," Fabian said. " So something that even if you whisper it gets recorded, it gets captured. And the result of that is that I was in my comfort zone most of the time, and it was most of the time effortless which was new to me."
Fabian's album is labeled as "pop" but I don't think that does it justice. I will definitely be listening for more of Fabian's music in the future.
(3 / 5)
Leave a Comment