Payroll goes paperless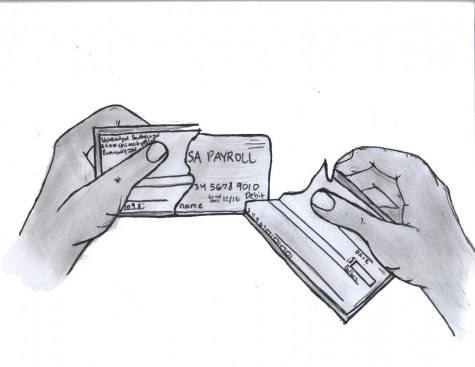 All students and faculty receiving pay from the University must opt for paperless forms or receive a Pay Card if no direct deposit is set up.
"We were running 200-225 actual paychecks last spring." Nancy Lumley, Associate Director of Human Resources said. "We feel like this will be much more convenient not only for the student population but for anybody getting a paper check.
Lumley said the goal to completely shift adjuncts and some students to the paperless forms by the end of September. However, all administrative staff, assistants, and regular faculty have met deadlines and are already completely paperless.
If no direct deposit is set up by the end of September, the University will issue a Pay Card by default. Though not directly connected to a bank, Lumley says Old National does have some affiliation.
"It is affiliated with Old National, but it is not an Old National Card. I want to make that clear." Lumley said. "We felt like if we partnered with one of our local banks, and an employee or the University had a problem, we felt like we would have some leverage to solve that problem. There is a lot of pay card providers out there."
The ADP Mobile Solutions App designed for the Pay Card automatically sends mobile alerts, and can even be setup to retain weekly balance information. As for moving everyone paperless, Lumley says students will be the last group affected.
"Students will be our last group we reach out to," Lumley said. "Outreach will happen after our September 8 payroll. The reason for that is there are so many new students and hires, we do not want to reach out to people who are not even here."
Fees for receiving a cash card are low, said Lumley.
"Depending on how you use (the card) there may be fees," she said. "All of that information is on our website, a fee schedule is there."
Lumley said she hopes this option will maximize efficiency all while giving employees another option.
"We have added another feature for employees," Lumley said. "It's just a Visa branded debit card. The card is basically a bank account, but the only money available is what gets deposited through our payroll process."
Keegan Roembke, SGA's Chief Financial Officer says that the way he performs his job will not be affected.
"I have noticed the change, and definitely am in favor of it," Roembke said. "Any time you can eliminate paper, and make it easier for students and faculty is good news."