Upperclassmen program struggles for numbers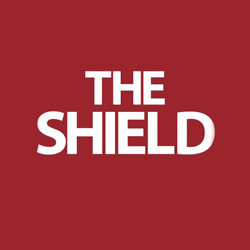 Phil Parker said he "would love" for the percentage of university students using Career Services and Internships to be higher, and he thinks the numbers should be higher because of the events they put on.
"There are things we do that students don't always realize we're the ones doing it, or they forget and don't always count it as 'oh, I came in and used the services,'" Parker, Director of Career Services and Internships, said.
The most recent First Destination Survey, sent out by Career Services and the Office of the Registrar to graduates six months after their graduation date, notes only 53% of the Fall 2014 and Spring 2015 classes used Career Services during their time at the university.
"In a nutshell, we're (Career Services) here to help students transition from the academic world to the professional work world," Parker said.
According to the  2015-16 Activity Report, only 1,302 students, from Fall 2015 through Summer 2016, out of all the students enrolled at the university, received consultations with career coordinators from Career Services.
The report states 2,011 students received assistance at the front desk during the same period.
Parker said students should go to Career Services because they aren't always aware of the different places to look for employment. There are also benefits to having professionals look at their resumes or helping them develop interview skills.
"We'll hear from employers that students don't always interview to the best of their abilities because they may not realize there's preparation that goes into it," Parker said. "There's a difference between interviewing for a part-time and summer position compared to interviewing for an internship or their permanent position."
The numbers are low when it comes to upperclassmen using Career Services, especially when compared to similar programs the university implements under mandatory participation, such as University Division and the UNIV classes.
University Division directs its programs at undeclared students or non-degree seeking students, and the goal, according to its mission statement on the university website, is to "facilitate USI students' academic success by helping students build a solid foundation for their college careers."
Brody Broshears, Assistant Vice President for Academic Success, said one way University Division helps students build that foundation is by providing options for deciding on the right major.
This is, in part, accomplished through the Strong Interest Inventory test, Broshears said.
"We give the Strong Interest Inventory to every new student that comes through USI through the UNIV 101 seminar, which is now a required portion of the Core," Broshears said. "Let's say the skills, interests, abilities and the occupational themes it represents is consistent with a student's major (after they've taken the test), then, 'hey, I'm on the right track; it's confirming what I thought I wanted to do.'"
Broshears said it can either show students options for majors or it can help confirm the decision a student has already made.
In Fall 2016, 1,576 students completed the test through the UNIV 101 classes per results from the Undergraduate Career Readiness Mid-Year Report.
University Division gives students who have completed the Strong Interest Inventory a survey to rate their level of satisfaction with the test.
The most recent survey says 1,212 of the 1,333 students (90.9 percent) that responded considered the test to be a valuable experience.
The three top reasons why they viewed it favorably are because it either provided them reassurance, offered major options or gave them an opportunity for self-awareness.
Broshears said this is the reason he thinks the Core Task Force had three outcomes in mind when they developed the curriculum for Core 39. They wanted to help students achieve academic success, be able to engage with the community outside of USI and help with their involvement on campus.
"UNIV 101 isn't a new concept nationwide, but it was relatively new for us. I think with the creation of the advising centers in the undergraduate colleges offering a first-year experience course, at least according to research, says it's a high-impact practice," Broshears said. "If it's done well, it can aid in the retention of students."