Startup Weekend educates entrepreneurs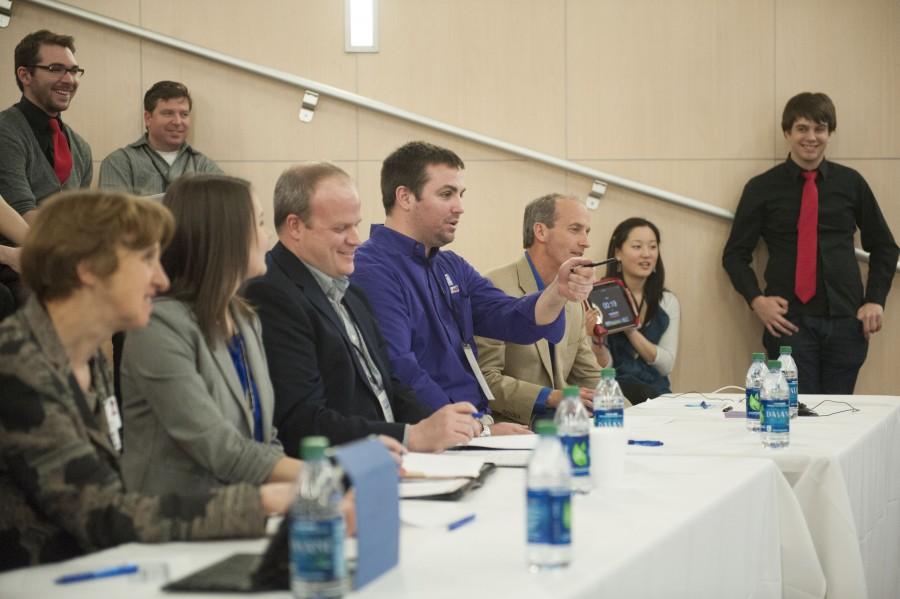 Fifty-four hours.
That is all the time given to come up with an entire business plan and model proficient enough to move forward. A team containing a wide array of skills and entrepreneurial mentors dedicated to helping participants make the task possible.
This is the goal of Startup Weekend Evansville.
Benjamin Peyronnin attended the first Startup Weekend five years ago and plans to attend this year's from Friday to Sunday.
The senior's father organizes the local Tech on Tap, and thanks to his father's work, Peyronnin was able to realize the value of innovation leadership and entrepreneurship goals.
Peyronnin left Evansville in 2006 for Seattle, thinking his hometown was a dead end professionally.
When the 27-year-old returned in 2012, he noticed a shift from greasy, unhealthy food-chains to more healthy and organic options and new innovations in the Evansville community.
While Peyronnin does not have an idea to pitch to the panel of judges, he said Startup Weekend means so much more. He attributes the explosion of development and innovation that has happened in Evansville to this event.
Peyronnin was set on continuing his college career and applied to many of the top business schools in the country, such as Indiana University-Purdue University Indianapolis, Seattle University and the University of Washington.
The school's treated him as nothing more than a number.
Peyronnin ended up calling USI on a whim. He said he used to believe people only went to the university if they didn't get into Indiana University or Purdue. This perception quickly changed thanks to Tim Mahoney. After the first conversation they had, he said Mahoney was the first person in higher education to treat him as a peer.
Registration and beginning pitches kick off Friday.
Out of more than 80 pitches given, 10 students will be selected to move on to complete their business plan, prototyping and final presentation by Sunday.
Those whose ideas were not selected can team up with those who were chosen to help them complete their goal.
Several entrepreneurial community members will attend the event to provide guidance to teams.
Solomon CFO Solutions President Doug Wurmnest, Evansville Senior Corps of Retired Executives Chair Elect Steve Doyle and intellectual property attorney Rick Martin are just a few of the professionals offering assistance.
"It's non-agenda and non-political. It's kind of the sandbox where all these other (isolated) entities can come and play because we're all in this together. The model allows for this organically-developing environment," said entrepreneurship minor co-developer Bryan Bourdeau.
The Evansville chapter of Startup Weekend began five years ago after Dana Nelson met with Andrew Heil, a developer from the area.
Heil said Evansville needed this type of innovation ideation program for the area and began contacting Startup Weekend to construct the local chapter.
Janet Effron, Doug Briody and Bourdeau were then approached to assist in the creation and lend their expertise to the group.
All of this was done to help grow the surrounding entrepreneurial productions and ideas.
"We can't change our community by giving handouts. We have to change our community by creating new jobs, new companies and new entrepreneurs," Nelson said. "The only way we're going to do that is if we educate people on how to become entrepreneurs."