SGA addresses absenteeism
Student Government Association issued four censorships at its Nov. 5 meeting, meaning that four members received formal warnings for absenteeism, or not fulfilling weekly SGA duties.
SGA members must complete two office hours per week in addition to attending each assembly meeting. Not meeting these requirements constitutes absenteeism, leading to censorship.
According to the bylaws of SGA, censorship is a "formal admonishment" and can be brought up by any member. Vice President Liz Downard said the duty of censoring members falls under her office because she keeps the office hour records.
"Members have to submit their office hours by Friday of each week," Downard said. "If they don't, I give them a week leeway, because life happens."
She said a lot of the problem is miscommunication.
"When people are filling out their office hours, they fill out a form on OrgSync," Downard said. "Most of this is just a situation of not using OrgSync properly."
At the meeting, Downard brought up four cases of members to be censored before the general assembly.
"It doesn't make them a bad member or that they're not necessarily fulfilling their duties," she said. "It just means that (they're) not following protocol."
After each member was brought up for censorship, President Alexa Bueltel then called for a vote.
"Censoring requires a majority vote of members present," Downard said. "If a censor is not voted on by the majority, it still serves as a warning, but the (general assembly) doesn't agree with the person making the censor."
Downard said she doesn't enjoy bringing up censorship but needs to follow SGA bylaws.
"This is a formal warning not only for the person, but for the (general assembly), that this is something we're looking really hard at," Downard said.
She said members can contact her in any form to work out excused absences and avoid censorship.
"(This issue) has not been as closely looked at or enforced by my predecessors," Downard said. "Under Alexa's administration, we have made a very serious point of following the bylaws because we are trying to do what's right not only by our members, but the university as a whole."
Downard said the fulfillment of office hours enforces that members be proactive about serving the student body and staying involved.
"A lot of the work we've put into SGA as of this point has been internal to ensure that we're going to serve people properly," she said. "That's why it sometimes looks like SGA isn't doing anything external. It's because we have to fix the problems we see internally before we can make external work."
Bueltel never saw absenteeism as an issue in years past, but her administration is taking a different approach than those before.
"We're basically laying the bylaws out and looking at them word for word and actually trying to follow them," Bueltel said. "That way, we can set the example for future administrations."
About the Writer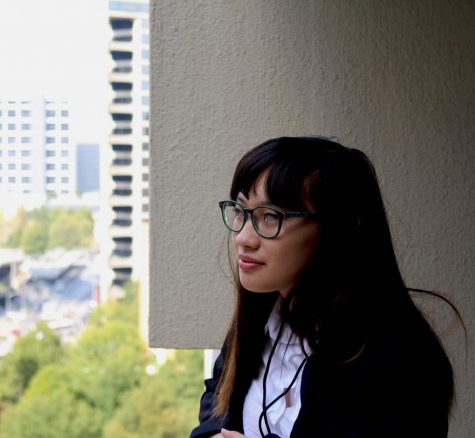 Gabi Wy, Editor-in-Chief
Gabi Wy is a junior majoring in journalism and criminal justice.