Students counter protest Students for Life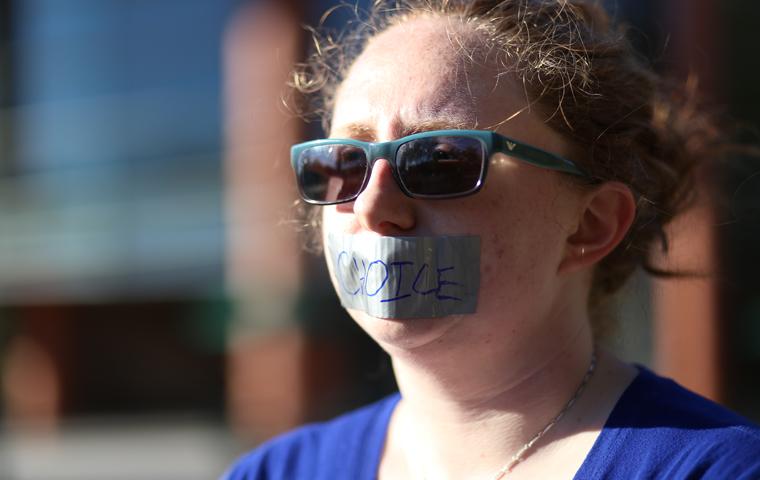 A counter silent protest began at 8:30 a.m. this morning in USI's Free Speech Zone in response to a Students for Life silent protest that will also occur today.
Junior English education major Lauren Abney, who began the protest, wrote that their silent protest promotes being pro-choice and what choice means to them.
"The Free Speech Zone is where silent protests should be demonstrated," Abney wrote. "However, I find that troublesome if the whole campus is not a 'free speech zone' in itself. (The university) claims to be a campus where new ideas should be discussed appropriately, with proper argument and research."
Student for Life plans to hold a silent protest throughout campus today wearing tape over their lips that reads "Life. The students who are counter protesting are doing the same thing but replacing "Life" with "Choice."
Students for Life protested Planned Parenthood earlier this month on USI's Quad, which raised controversy.
"The fact that their protest goes over a narrow outcome for women's health, yet they wish to protest freely all over campus, is controversial," Abney wrote.
The story will be updated as more information becomes available.