Students sow emotional depth with 'Grapes of Wrath'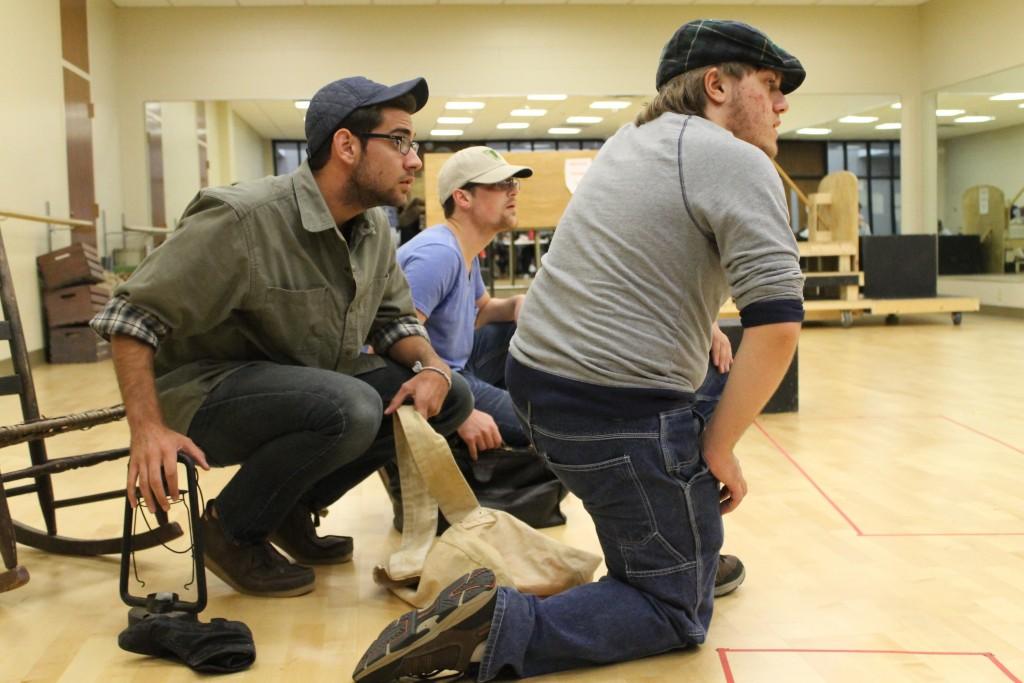 Despite a few first-night fumbles, the cast of USI Theatre's latest production managed to ensnare its audience with passionate acting and relatable intensity.
"The Grapes of Wrath," adapted for stage by Frank Galati, kicked off the 2015-2016 season Thursday with a nearly packed house.
For those who haven't read the John Steinbeck novel at least three times as required reading throughout their educational adventures, a plot synopsis may be in order.
The play follows the Joads, a financially-burdened family of sharecroppers, as they trek west in search of work.
Performing Arts Chair Elliot Wasserman directed the sobering tale that masked its numerous set changes with beautiful acoustic renditions of 1930s tunes.
While the Pulitzer Prize winning story proves arduous to endure, Wasserman's direction guides the tale with a quicker step and charming laughs, all while remembering to take care of the more emotionally dense scenes.
The play stars characters Tom Joad (Conner Keef), who has just returned to his farm from a stint in prison for killing a man in a brawl, and Jim Casy (Cameron Ward), a former preacher and avid drinker.
Although statuesque and convincing in his role, Keef's thick accent proved indiscernible and distracting at times and also seemed to fade mildly halfway through Act II.
Ward remained strong, however, from start to finish. His eyes pierced the crowd as he spoke each word with a fierce delicacy. With every passing moment Ward's evangelistic diction strengthened and he and Keef blossomed into a dynamic pairing.
Wasserman utilized local actors to fill the youngster roles as well as the more mature characters, which was a smart choice because of strong casting.
Ma and Pa Joad gave powerful performances while Granma and Granpa were darling side-chucklers. Although, these strong roles overshadowed many of the side actors and may have led to a seeming lack of presence from university students, despite the large cast.
However, Craig Belwood, Elle Gensic and Nolan Spinks also shone as Al, Ruthie and Uncle John. Each actor played their differing roles well and stayed true to character evoking laughs, tears and empathy from the audience throughout.
It would be a lie to say there weren't a handful of times where the play dragged slightly or the theater's poor acoustics lived up to their ear-straining reputation, but overall "The Grapes of Wrath" was powerfully acted and carefully constructed. The play made for a pleasurable evening that hopefully planted a seed of enlightenment in viewers to reflect on the ever-growing advantages available for them today.