SGA population nearly doubles
Student Government Association considered 15 applicants for membership Sept. 19, and after a meeting longer than two hours, the organization welcomed 12 new members and almost doubled its population.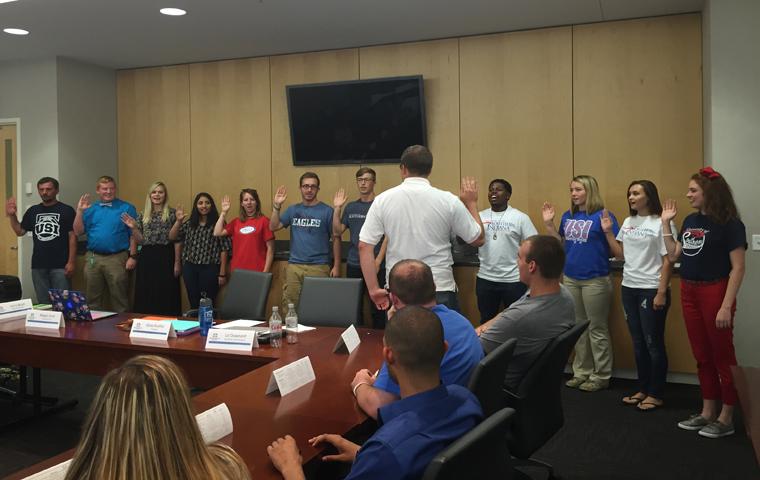 "I just got interviewed (to be part of SGA)," freshman biochemistry major Gabriela Aguilar said during the meeting, "and I did good, but I'm still shaky."
Aguilar hopes to bring a fresh perspective to the organization.
"I've got different experiences," she said. "I'm coming from out of state, and I'm a first generation student. There's so much I want to do here."
Aguilar is one of six freshmen welcomed into SGA this semester, along with eight new upperclassman representatives.
At the meeting, Executive Vice President Liz Downard led the potential members out of the room to await consideration by the existing members. The candidates were individually brought back into the room to introduce themselves and answer any questions the existing general assembly had.
SGA initiated six freshmen members-at-large, two liberal arts representatives, two business representatives, a Veterans' Affairs Representative and an International Student Representative.
Undecided freshman Tess Whitesell said she involved herself in high school leadership as much as she could.
"I have a lot of experience with student government and have had VP positions," she said. "I care about people a lot, even those that I don't know."
While some freshmen were previously involved with student leaderships, others said SGA would be their first experience in student leadership organizations.
"I regret in high school not joining student council," freshman business administration major Matthew Kreutzer said. "But I feel I'm a good fit for the organization. I'm optimistic, outgoing and know how to get things done."
President Alexa Bueltel said SGA looks for students who want to make a change on campus and are passionate about what they do.
"We want a variety of personalities, too," Bueltel said. "Leadership comes in all different shapes and sizes."
While new members see her in the highest position, Bueltel was in their shoes several years ago.
"I'm not going to lie," she said. "Whenever the freshmen were giving their spiels, I could relate. I remember getting up there and being really nervous not knowing if (SGA was) going to like me or what they were looking for."
Bueltel attributes the significant number of interested candidates to "a combination of things" such as the SGA Welcome Dinner during Welcome Week.
"We wanted to ask why (freshmen) were coming to USI and to tell them about SGA," she said. "We wanted to open up ideas for possible changes on campus and to tell them about a great leadership opportunity."
With members that avidly promote SGA to friends on campus, Bueltel said they "hit the ground running" this year.
"There are a lot of upperclassmen right now, and I'm graduating in the spring," she said. "We'll see where the freshmen take us, and we'll set them up to take on those bigger leadership roles when they get there."
About the Writer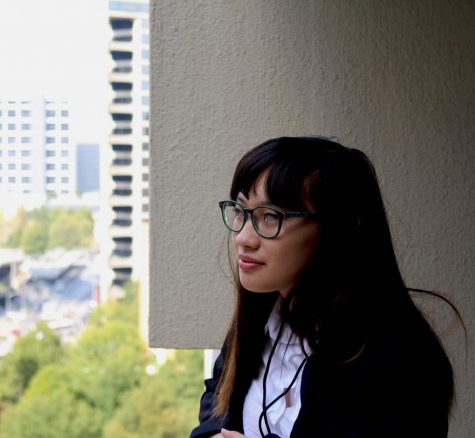 Gabi Wy, Editor-in-Chief
Gabi Wy is a junior majoring in journalism and criminal justice.