'Charismatic' professor to speak Thursday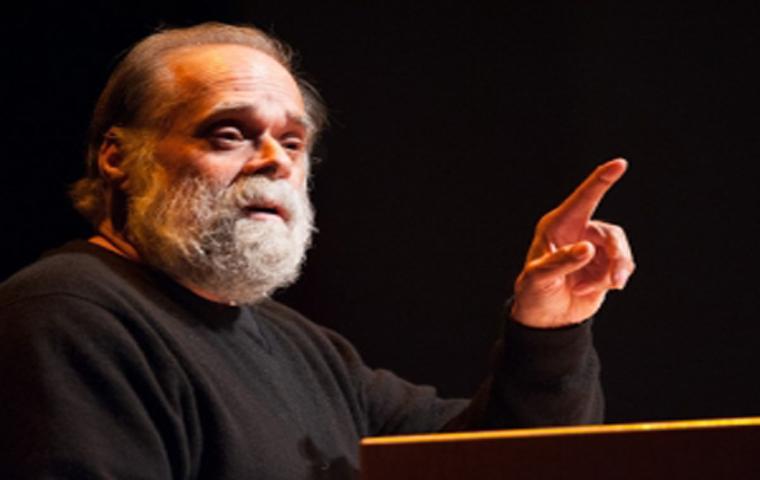 Victor Villanueva is charismatic, dynamic, hilarious and down to earth, Xavia Harrington said.
Villanueva, an Edward R. Meyer Distinguished Professor of Liberal Arts at Washington State University, will visit USI Thursday.
Harrington, professor of composition and tech writing said there was a collaboration between the Multicultural Center and Marcia Kiessling, vice provost for student affairs.
Harrington said Villanueva is approachable and loves people and talking.
"If I can get students to take one thing away from his speech, it will be to see someone's unfiltered opinion," Harrington said, "And to be able to see what it's like to be someone of Latin descent in America."
Villanueva is very much a New Yorker and he will tell you that, Harrington said. His life experiences are something  a lot of us can understand and relate to, Harrington said.
"He didn't come from a lot of money," Harrington said, "but he has used his education to become a professor, editor, author, etc.,"
College students need to know that they  don't have to be an English major to reach success, Harrington said, what really matters is what your goals are, and how you are going to accomplish those goals.
"If a kid from New York can do it, you can do it," Harrington said, "people can see how being Latin in America changed his life and I think he is going to be really honest about it."
National Hispanic Heritage month is a great time to ask questions such as, "What is the difference between Hispanic and Latino?" Harrington said.
Villanueva is a great person to ask these questions, he is always willing to talk about race and ethnicity and being Latino in America, Harrington said.
Harrington said Villanueva was her professor at Auburn University, and it's cool to be able to bring someone she has had a personal connection with.
He will make students think and inspire them to take on college in a different way.
Chelsea Brown, a public administration graduate said she really wants to hear what Villanueva has to say.
"I know he has a specialty in specific areas that have to do with culture, so I would like to hear it from his perspective," Brown said.
Brown said she thinks it will be good for the university to experience Villanueva's point of view, she believes his perspective can make people think about situations in a different way.
"Personally," Brown said, "I am excited to have someone from higher education that has had a lot of accomplishments speak on things that he is knowledgeable about."
About the Writer
Megan Thorne, Editor-in-chief
Senior Journalism and Art (emphasis in photography) double major with an Art History minor, I am always ready to take on a story and crave adventure.


"I...