Women's tennis confident for fall season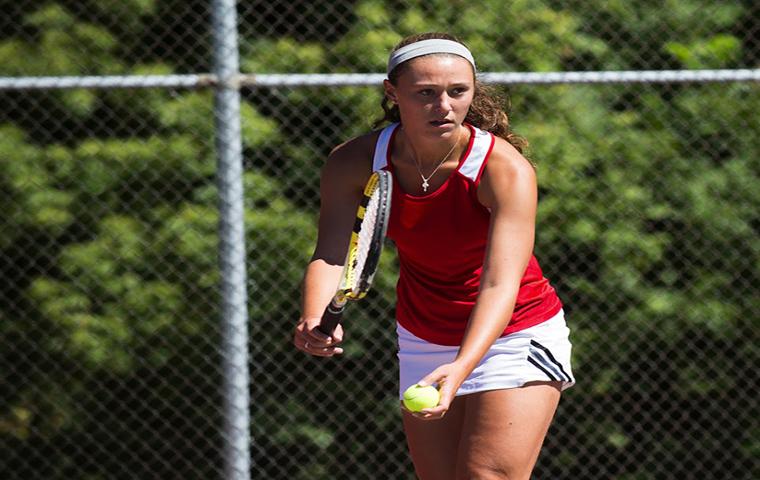 Women's tennis doesn't feel pressure entering their fall season.
"We want to have fun everyday we go out to practice," head coach Keely Porter said.
The fall season is about improving, working hard, motivating each other and figuring out the lineup, she said.
The team needs to see a "variety" of competition Porter said, along with  consistency.
Sophomore Jennifer Mizikar said she hopes to see consistency in her game.
"I'd like to move up in the lineup," she said.
Mizikar said the team has a lot of great players so she knows she might not see movement, but as long as she sees herself getting better she will be happy.
Mizikar also said the team does not really think of what they want their record to be at the end of the season.
"We try not to discuss a record," Mizikar said.
The team has a lot of fun at practice, but Mizikar said they don't slack off and there isn't a lot of goofing around. They are all serious about what they do.
During practice it is about the full team.
"There are no groups that prefer each other (during practice)," Mizikar said.
This translates off the court as well, where Mizikar said the team is close, including the two new players. She said the new additions were a little nervous in the beginning that they would be on a team that had cliques.
"They fit right in," Mizikar said. "We've already had dinners and gone shopping."
Part of this comradery could stem from strong leadership from upperclassmen on the team.
Porter said senior Elizabeth Wilm is an "outstanding leader."
The team only has two seniors, Wilm and Kaitlin Mooney, but compared to last year when it had none, that's an improvement.
"The team was really young last year," Porter said.
The team now has a mix of all four grades. One player returning for her sophomore year is Kelsey Shipman.
Porter said she is excited to see what Shipman can do this year after her freshman season.
Shipman was the only women's tennis team member to earn a GLVC player of the week honor in the history of the program at the university.
The team will compete Sept. 19 at Wesselman Park in one of their few home events.
Porter said the focus for this season will be on fitness and keeping a positive attitude.
About the Writer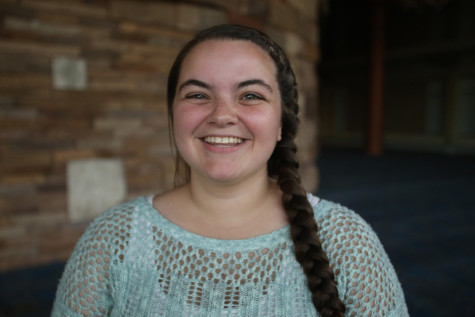 Sarah Loesch, Community Engagement Manager
Sarah Loesch is a senior journalism major with a Spanish minor.