Thinking about 'Think About It'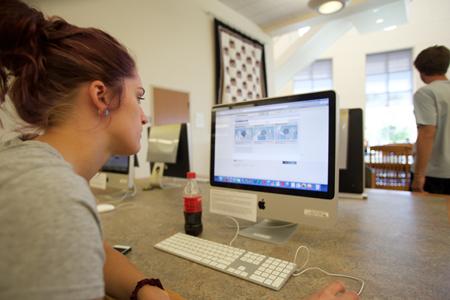 Bryan Rush, dean of students and an avid promoter of a safe community at the university, said he wants students to care for each other and have each other's backs.
To Rush, communication from student to faculty is of utmost importance. In cooperation with federal mandates, the university requires all students to complete CampusClarity: Think About It, an online course concerning sexual assault, alcohol and courses of action.
Federal law requires that any university participating in federal financial aid to have courses like Think About It in place for all students. If students do not complete the course by deadline, their accounts will be put on hold.
Rush said that even though "Think About It" is required, he believes the course teaches real-life lessons more applicable than students may think.
"You may not experience these things, but others around you do," Rush said. "If they find themselves in a situation, you'll know how to deal with that and report it."
"Think About It" consists of six sections: a prologue, Sex in College, Healthy Relationships, Partying Smart, Sexual Violence and an epilogue.
The course covers a variety of situations college students encounter on campus and features fictional characters that the user follows.
"Partying Smart" illustrates drinking and the different amounts that constitute one drink of alcohol.
Freshman Hayley Brantley said the course is important for people who want to experiment with alcohol. A roommate could have a medical or mental condition that could be worsened by alcohol, especially when mixed with prescribed medicines.
After learning about aspects of parties and physical relationships, the program becomes interactive. Students select answers, confidentially respond to polls and earn badges if reading extra articles or answering questions correctly.
There was no reward for badges other than the feeling of accomplishment.
"The badge system was silly," freshman Zion Myers said. "Now, if we could turn in the badges for candy, that would be cool."
The course description includes an estimated completion time of about two or two-and-a-half hours. Every student interviewed said the course was either redundant or too long.
Four interviewed students believe that much of the material covered in "Think About It" is common sense.
Junior Andrew Ramsey disagreed with one of the program's correct answers to how to deal with a situation.
"(The course) told you if a girl was sexually assaulted, you should just speak calmly to her, but I think you should go straight to the hospital because she could be hurt," he said.
Freshman Misty Cowen said that the majority of the course wasn't fresh material for her, but it made her more aware of scenarios beyond her experience.
"Some situations, I never would have thought about," she said. "I think (sexual assault) happens more than people think."
About the Writer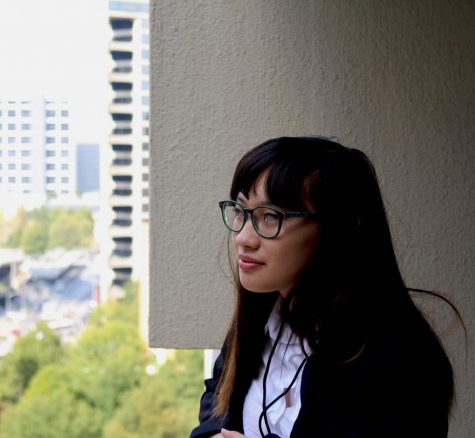 Gabi Wy, Editor-in-Chief
Gabi Wy is a junior majoring in journalism and criminal justice.