Six new intramural sports brought to campus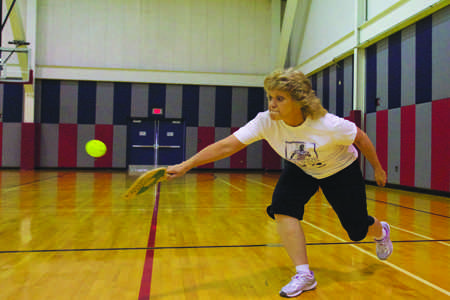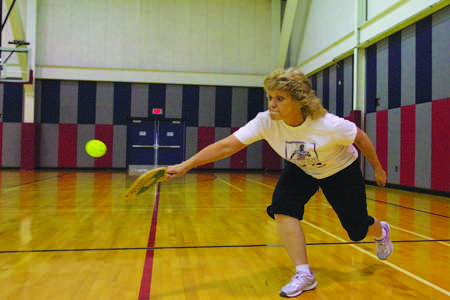 Six new intramural sports are being brought to campus this year after an email was sent out to see what students felt was missing.
About 3,000 students active in intramural sports received the email according to Assistant Director of Intramural Sports, Joe Gratz. Out of those responses, one of the most common was a desire for more co-ed sports.
This year three of the new sports will be co-ed softball, co-ed basketball, and co-ed soccer. Gratz and others working with him looked at the schedule to see what could be implemented into the sports already in place.
Along with co-ed basketball, there will also be a basketball skills competition including a free throw shooting contest, three-point contest and knockout.
Two other sports they received interest in were pickleball, a combination of badminton, tennis, ping-pong, and spike ball, which has been described as a mix between volleyball and foursquare.
Faculty and staff began playing pickleball over the summer and many are still playing on Tuesdays.
The equipment has been purchased and the rules have been created to have these two on the schedule for this year.
These two sports are a perfect example of the "behind the scenes work that students never see."
Gratz said for a new sport to be added there are a lot of steps that come first. The new equipment must be purchased, the rules must be developed and they have to create a registration through Imleagues.com.
For the larger sports t-shirts are developed. Gratz said the t-shirts are very popular and very sought after. They are given to the top four teams in each division.
All of the work to develop the shirts is completed over the summer so that they are ready for the school year.
Gratz said they also have to train the students to be score keepers and officials as well as make sure facilities are reserved for their proper times.
Gratz said during his time at USI he has seen major growth in intramural sports.
Intramurals have always had a strong following, which Gratz said he believes is partly due to the fact they are a free activity for students.
This attention has caused intramurals to be constantly assessed and developed.
"Our goal is always to have a schedule where any students coming in can look at it and point to one thing and say 'I want to do that'," Gratz said.
The variety of sports brings in a variety of students. Gratz said there is no one type of student who plays. They find a very broad base of students and even faculty and staff come out to compete.
Students most often gravitate to their favorite sport or a sport they played in high school, but are not continuing at a collegiate level.
Intramural sports offer a fun way to exercise and meet people you might not have met through other means.
The addition of new sports does not mean old favorites like flag football will disappear from the schedule.
"Flag football is our number one activity right now," Gratz said. "A few years back it overtook basketball."
Gratz said it is incredible how popular flag football is and there are approximately 100 teams that play.
Along with intramural sports, the REC also offers outdoor activities for students to participate in and are adding a program on bike repair.
Gratz said having a variety of programs can add a lot to a students experience while in college. Students can participate for exercise, stress relief or  simply just to socialize.
About the Contributors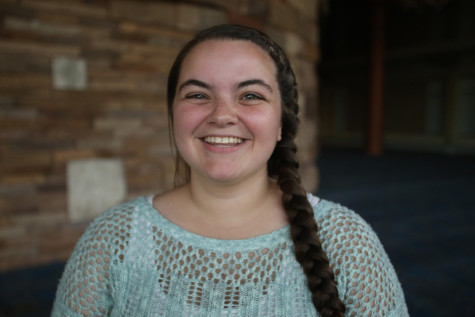 Sarah Loesch, Community Engagement Manager
Sarah Loesch is a senior journalism major with a Spanish minor.