Student appointee aims for university growth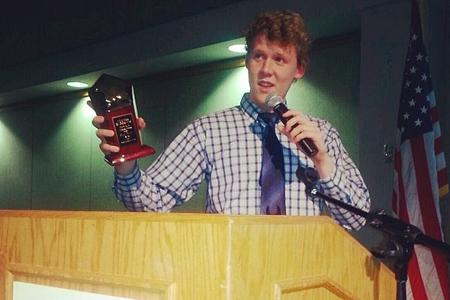 Evan Stieler was diagnosed with celiac disease when he was only 13 years old.
During his treatments, his family physician Dr. Brent Cochren helped him realize what he wanted to be in life –  an orthopedic physician.
Now a junior pre-medicine biology major, Stieler has found another way to help others.
He was assigned by Indiana Governor Mike Pence as the student appointee for the Board of Trustees  July 1 and is accommodating to the position nicely, he said.
In his new role, Stieler said he plans to work toward improving student retention and increasing excitement on campus.
In high school, Stieler aimed for the highest honor.
"I don't think I came in with the mindset to be valedictorian until the later years,"  Stieler said, saying that keeping a cumulative 4.0 GPA was difficult. "I have matured going from high school to know, it requires much regimented and dedicated work."
Stieler is now training to become an EMT and shadows Dr. Paul Perry during surgeries in order to prepare for the medical world.
As a freshman, Stieler said he was apprehensive at first, but confident. He dove headfirst into university involvement by taking part in countless activities and student organizations.
"I was intentional about getting involved," Stieler said. "When you get involved you create ties with the university."
Stieler served on the Executive Board as the activities chair for the Student Ambassador Organization. He has also been involved with the Honors Program since his freshman year and is a member of the National Collegiate Honors Council, Pre-Professional Health Club, AMIGO and the Student Government Association.
A local, Stieler has to witnessed the changes in the uUniversity.
"I think it's amazing to see the university change," he said. "I feel I've grown with the university."
When asked why he felt he was selected for the position, Stieler said  he feels that he can represent the student body's ideas and opinions and lead appropriately as a member of the Board of Trustees.
With his new position, Stieler is learning to deal with different responsibilities and said he wants to make his best effort.
"It's humbling to know my opinion matters," Stieler said. "But I feel that it represents everyone else's opinion."