Opportunity to strenghten leadership arrises for Durham
Being a leader is a role junior defender McKinsey Durham has always seemed to fit into well. She was a captain on the women's soccer team this past fall, coaches club soccer, is co-president of the Student Athletic Community and volunteers.
Durham was chosen out of 48 Great Lakes Valley Conference athletes to attend the NCAA Student Leadership Forum in Orlando, Florida, in April where she will have the chance to showcase her leadership abilities.
Durham, a two-time Academic All-GLVC, was approached by Associate Director of Athletics and Senior Women's Administrator Alex Eaton about the opportunity two weeks before the final paperwork was due.
Durham talked it over with her parents and head Coach Engelbrecht before deciding that it was something she really wanted to be involved in.
"It was a surprise. I had never really heard of it before this and I did not know much about it," Durham said. "I was humbled and taken aback to be nominated."
Engelbrecht coached Durham in club soccer for three years before having the chance to coach her on the collegiate level and said she was always the captain on the club team and always seemed to do well in that role.
Engelbrecht was involved, along with Athletic Director Jon Mark Hall, in the actual nomination and said the idea for it reflected a lot on how Durham carries herself off the field.
"She (Durham) puts a lot on her plate and does well at all of it," Engelbrecht said.
The forum will be a great opportunity for Durham to improve her leadership skills even more and bring that back to the team next season.
"The better she can be as a leader the more success we can have as a team," Engelbrecht said.
Durham who will be a senior on the team next year, will find herself leading again, but she said that she could not lead without her team.
"Being a leader is not necessarily an individual thing," Durham said. "You have to have a team that's willing to step up together."
The team has tried to step up and Durham has been able to learn about what being a leader really means because of it.
"To be a leader, it's more about your actions and not about your words," Durham said. "You have to learn off the field even more than you do on it."
The forum, which started in 1997, has been providing opportunities for student-athletes to meet other athletes with similar mindsets and goals along with adults who they can possibly network with.
It is one of the parts that is most appealing to Durham.
She said she is most excited to meet new people and athletes who are in the same position she is.
Durham also hopes to make some contacts who could help her professionally.
Durham said she can see herself in a leadership position in her professional career after graduation, but she does not picture that as something she wants to happen quickly.
"I kind of want to pay my dues," she said.
Durham hopes to continue coaching club soccer after she graduates because she is very passionate about it, she said.
With a double major in kinesiology and Spanish there are a few different routes she could take, but she hopes to work as a translator at a hospital.
Durham said it means a lot to be chosen for the forum, and she said she hopes to be able to help establish a good name for USI during her time there.
About the Writer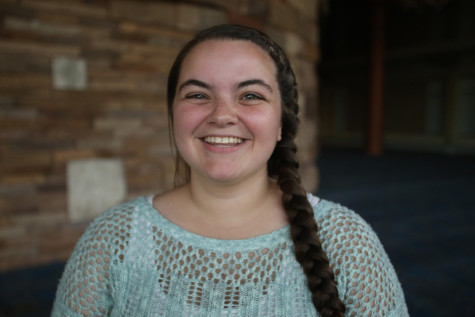 Sarah Loesch, Community Engagement Manager
Sarah Loesch is a senior journalism major with a Spanish minor.