Men's basketball wins final home game, honors senior players
The men's basketball team won its final home game of the season Saturday afternoon in the Physical Activities Center, where they beat Saint Joseph's College 90-65.
With 15:19 left to play in the first half, senior guard TeNale Roland hit a three-pointer that gave the team the lead.
The Eagles continued to strengthen that lead throughout the first half and headed to halftime with its largest lead up to that point – 22 points.
Junior forward Shane Seniour said a lot of the locker room discussion centered around the pace of the game.
"Basically in a game like this, you don't want to play at their pace. We wanted to come out and continue our pace," Seniour said. "Coach said we weren't going to take it lightly on them. We had to come out and play our game and use it as preparation for Bellarmine next week."
Focus was also discussed during half time, Roland said.
"Coach just pretty much told us not to get too happy about the lead and we had to stay focused," he said.
The Eagles came out of half time break considerably slower on offense than the team had been in the first half, and that allowed the Pumas to bring the lead down to 12 before sophomore guard Bobo Drummond hit a jumper around the 15 minute mark.
The lowest the lead ever got in the second half was seven points, but the Eagles were able to gradually grow the lead again and at with 1:08 left to play, they lead by 29 points.
The team had five players in double figures.
Seniour had a double-double with 15 points and 11 rebounds.
Besides the offense, the team had strong support from its rebounding and defensive play, something Seniour said is important to be able to have.
Roland said he thought the team's ability to provide defense even when the offense was not as strong was great.
"I thought the whole team played great tonight," he said. "The more people who help contribute, the better we are."
As a team, they had 40 rebounds, eight steals and four blocks.
Following the win, the team honored its three seniors, forward Austin Davis, guard Gavin Schumann and Roland.
The whole team was excited for its seniors and Roland said that Senior Day had them all hype.
"We wanted to go out big," he said. "We did that with the win."
USI will head to its final game of the regular season at 7 p.m. Thursday when the team faces Bellarmine University. The Eagles have a chance to extend the win streak and head into post season with a win.
About the Writer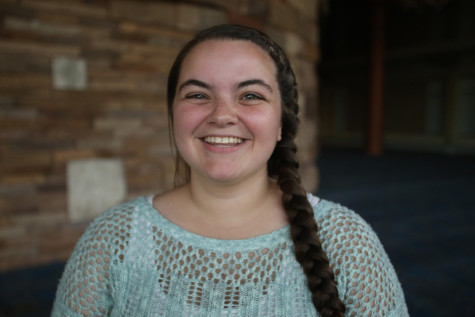 Sarah Loesch, Community Engagement Manager
Sarah Loesch is a senior journalism major with a Spanish minor.