Men's basketball earns sixth straight win
The men's basketball team beat the University of Indianapolis Thursday evening 67-69 with a game winning shot by sophomore guard Bobo Drummond, who scored five points in the game along with four rebounds and four assists.
Drummond said he was thinking about the final shot when there was still five minutes left to play.
"I was thinking I hadn't had a good game and the way to help my team was to help get the win in any way," Drummond said. "I figured it would come down to a shot like that. My teammates had confidence in me, so that was big."
The game was close from start to finish and their were 14 lead changes. The crowd remained energized throughout the night and was really engaged in the final moments of play.
Drummond was not surprised by the fact that the crowd was engaged.
"These fans aren't strangers to big games. They've been doing this longer than I've been playing college basketball," he said. "They teach us sometimes. It's good to have great fans."
Senior guard TeNale Roland said that the team would not have won the game without the crowd.
"They have a great impact on us. Every time we would get a lead, they would stand up and cheer for us and they would egg us on when we were down," Roland said.
While Roland gave a lot of credit to the crowd, he also had a huge impact on the game. He led the team in scoring with 25 points. He also contributed five rebounds and three assists.
"I had great confidence tonight. I was able to hit my first three and that kind of got me in rhythm to hit a few more," he said. "My teammates were able to find me on the three point line, and you have to give them credit for the assists."
Three other players also scored in double figures. Senior guard Gavin Schumann followed Roland with 12 points and two assists. Junior forward George Edwards ended the game with 11 points and four rebounds, and senior forward Austin Davis had 10 points and 11 rebounds.
Though USI was able to score, there were not a lot of easy shots to be had due UIndy's defense.
"I give a lot of credit to their defense. I just think that's what it comes down to when you have tough teams playing each other," Drummond said. "It's tough to come across easy baskets and big runs. It becomes a chess game; the next move has to be the best move."
Roland said the Greyhounds also did a good job of attacking and causing some foul trouble for the Eagles. Both Roland and Schumman had two fouls, Drummond had four, and junior forward Shane Seniour had three.
Drummond said the players are aware that every game is a big game and all of the teams teams are playing hard.
The team is ready to move on to their Saturday matchup against Saint Joseph's at 3:15 p.m. in the Physical Activities Center.
About the Writer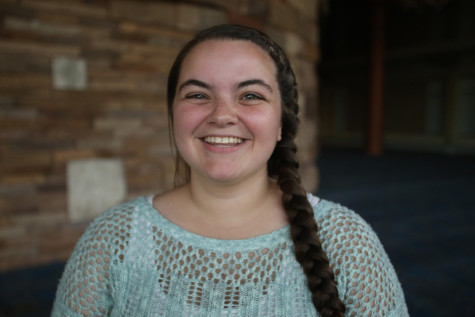 Sarah Loesch, Community Engagement Manager
Sarah Loesch is a senior journalism major with a Spanish minor.