Strong start to season makes goals possible
Both men's and women's track and field teams started the season strong.
The men's team had strong performances from junior distance runners Johnnie Guy and Tyler Schickel.  Performances which help the team in its hopes for conference.
"Johnnie Guy is the national leader right now in the 3k, that was really big for us," sophomore distance runner Chase Broughton said. "He's running really well for us right now."
Mike Hillyard, who has coached the men's team since 1998, said Guy's performances are important for the team and leaves Guy in a good standing.
"Starting at the top, Johnnie Guy is ranked number one in the country in the 3k and he's ranked number two in the 5k.  So he's in a good position to win his second national title," Hillyard said.
Schickel has also posted strong times so far this season and is ranked nationally in the mile.
"He's the two time defending conference champion in the mile, so he has a chance to extend that streak," Hillyard said.
The men's team has also had success in field events. The throws group has been a challenge at some points because they do not have a throws coach, but it has worked out so far Hillyard said.
"It's remarkable what our throwers have done and I think every one of our throwers has had a personal best this season," Hillyard said. "The nice part of it is they know enough and they technically have been trained well enough that they know what to look for and they can help each other out."
Sophomore Micheal Hammonds has found success. He is ranked in the top four in the conference in both weight throw and shot put.
The girl's teams have also had strong showings from the athletes this season due to what Hillyard said is a depth in distance events that they have never had before.
He said the women's distance group has been running well along with freshman sprints runner Jenna Martin.
Senior distance runner Julia Kohnen said everyone has really been competing.
"Every weekend has been different," Kohnen said. "Personally I have had some good weekends and then some that haven't gone so well."
Kohnen and Hillyard both said this weekend will be a big weekend to do well as the team splits itself between three different venues and events. The team will have members at IU, 11 at the 5k at Grand Valley, and the majority will be in Indianapolis on Saturday.
"I know our guys are trying to go for a distance medley in the relays," Broughton said. "A lot of the girls are trying to qualify for nationals in the 5k."
The events this weekend could be very important in the teams journey to conference.
"It's a weekend we have kind of been targeting on the schedule all season looking to get some fast marks," Hillyard said.
Kohnen said the biggest challenge for the girls this weekend will be the 5k because it will be different and they have been training in the mile, 3k, and other races.
"A lot of the girls are doing the 5k and it will be our first time doing it this season. Personally, it will be my first time doing a 5k indoors," she said.
Hillyard said sometimes it's the nature of track and field to have various athletes competing at different venues.
"The challenge is keeping everyone on the same page when we are all at different places. When you chase times for national meets, you have to go to different venues for the competition to be there," he said.
Everything the teams have accomplish this season and all they hope to accomplish this weekend will aid in fulfilling their goals for the season.
Broughton said they are looking to be top 4 at nationals and they hope to get some all-Americans.
Hillyard said he thinks all- Americans are an attainable goal.
"I think between the men and the women, it's possible we could have as many as five," Hillyard said.
With all of the success so far this season and all that the team still hopes to accomplish, it is important to have a close-knit team.
"It's interesting because unlike basketball or soccer where they are all practicing at the same time and the same place, these guys practice at different times," Hillyard said.
It's nothing unusual for the throwers to practice at six in the morning and the distance runners to run in the afternoon.
"But they are all working hard. There is a common goal that is there for everyone," Hillyard said. "So far the dynamic this season has just been fantastic."
Both Kohnen and Broughton had high praise for the team and for the support they give each other.
"I consider a lot of these guys like family," Brougton said. "We train together and hang out together. It's a really close knit group and I wouldn't want to be anywhere else."
Besides spending time together the team also is their for each other in an emotional capacity.
"Everyone is always there to support each other. It's really cool when you go to a track meet and you see everyone is supporting each other and cheering for every race," Kohnen said.
Khonen said the girls who are competing in Michigan Friday are meeting up and traveling to Indianapolis to support the athletes competing Saturday.
Friday the members competing will be in Michigan for the GVSU Big Meet at 8 a.m.  Then on Saturday there will be two different meets that the team will be at. Some will be competing at noon in Indianapolis for the Tom Hathaway Distance Carnival and others will be in Bloomington competing in Hoosier Hills.
About the Writer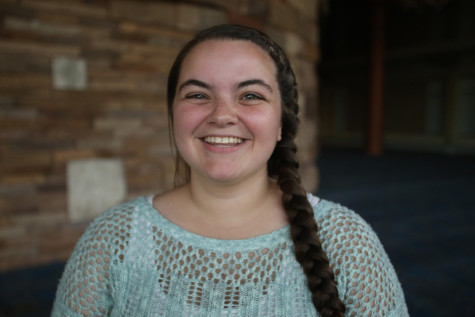 Sarah Loesch, Community Engagement Manager
Sarah Loesch is a senior journalism major with a Spanish minor.