Top 14 of 2014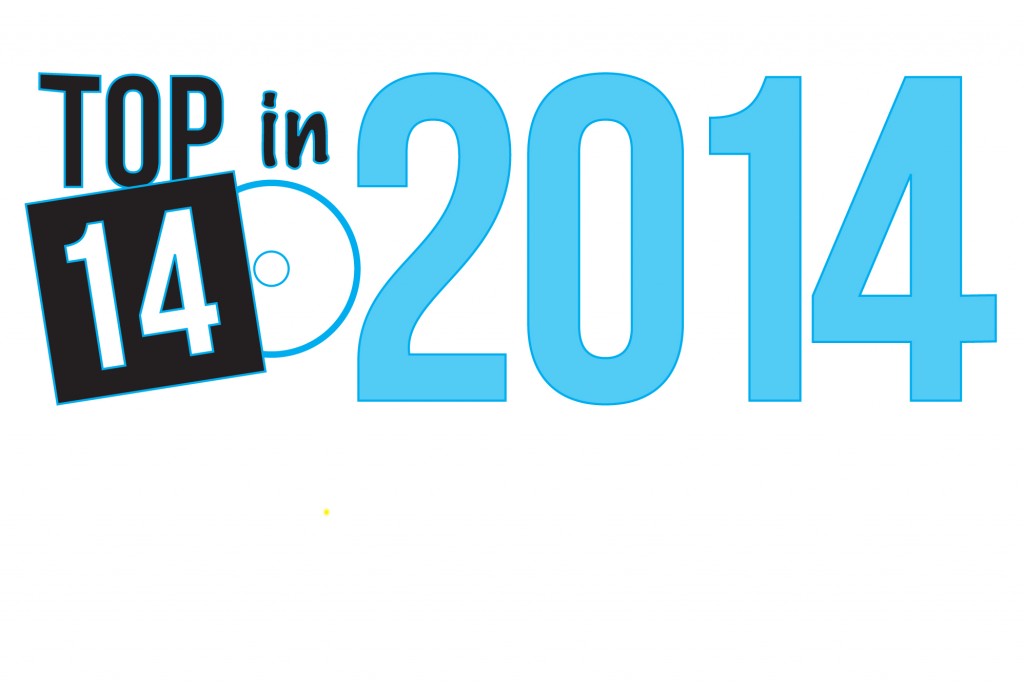 Top 7 movies of 2014:
7. "The Hunger Games: Mockingjay – Part One"
The third movie of the series and the first half of the two part finale is certainly a change in pace–but one for the better. The action of the first two movies is substituted for more character work. The superficial world of The Hunger Games is replaced by the rebel revolution led by Katniss Everdeen.
6. "What If"
Surprisingly enough, this rom-com makes the list. Due mostly in part to its strong performances, dialogue and directorial style, "What If" stands out in comparison to other movies of its type. There is more at stake – more heart lurking beneath the fairly standard guy-meets-girl plot line.
5. "Guardians of the Galaxy"
Just when I thought we were tired of superhero movies, "Guardians of the Galaxy" assured me I was wrong. Visually stunning and endlessly entertaining, this film is just as heartfelt as it is clever. Move over "Avengers" franchise. I only liked you because you were funny.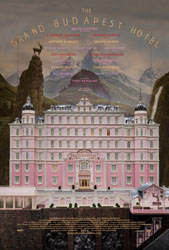 4. "The Grand Budapest Hotel"
Director Wes Anderson brings his A-game with "The Grand Budapest Hotel." Like most of his films, the cinematography is gorgeous, the cast is great and the humor is rampant. However, the intrigue is higher, the scope is wider and the entertainment value is, at times, exponential.
3. "The Lego Movie"
"The Lego Movie" is, quite frankly, one of the best – if not THE best – kids' movies I have ever seen. The movie wastes no time in being consistently hilarious but is also incredibly thoughtful. Its witty social commentary makes it enjoyable for all ages.
2. "Nightcrawler"
A film all about media ethics (or the lack thereof), "Nightcrawler" follows Louis Bloom as he traverses through nighttime Los Angeles in search of tragedy to exploit. The atmospheric quality of the movie is hauntingly beautiful. The world of the nightcrawler is surreal.
1. "Interstellar"
Director Christopher Nolan spent the last decade proving he is the master of the blockbuster epic. This time around "Interstellar" takes us to other galaxies and planets. He depicts a dying Earth but provides a hope for humanity. For three hours, he does exactly what we expect of him and so much more.
Author's note: This is only a list of the best movies I saw and (for the most part) reviewed in 2014. Unfortunately, I have yet to see "Birdman," "Boyhood" or "Gone Girl," and "Inherent Vice" isn't out yet. There are others that I'm sure would make the list.
Top 7 Albums of 2014:
7. Johnnyswim: "Diamonds"
The chemistry between Abner Ramirez and Amanda Sudano makes "Diamonds" great with their amazing ranges and beautiful vocal blending–the way their lyrics fit their vocals and their style. "Diamonds" has some of the best duo vocals I have heard this year.
6.  Twin Forks: "Twin Forks"
"Twin Forks" is the latest project from Dashboard Confessional's Chris Carrabba. It isn't picking up where Dashboard Confessional left off, but instead, providing a fun and fresh take on pop-folk. Just the intro to "Cross My Mind" is enough to make you want to listen to the rest of the album.
5. Judah & the Lion: "Kids These Days"
Everyone should give a folk about great folk pop album. The songs "Rich Kids" and "Kicking da Leaves" are some of the happiest folk tunes I've ever heard. "Kids These Days" is packed with bright, nimble riffs, smooth vocals and catchy lyrics that provide a light-hearted take on folk.
4. Jack White:  "Lazaretto"
Whenever Jack White puts out an album, it's automatically assumed to be rock & roll as hell, which "Lazaretto" is from beginning to end.  The sound is perfectly Jack White with plenty of guitar grumbling riffs in songs like "Three Women" and "The Black Bat Licorice."  Although I like this album, I could have done without the few country-esque tracks that didn't fit with its flow.
3. Vance Joy: "Dream Your Life Away"
After listening to "Riptide," the album's single, and its unbelievably infectious chorus, I was happy to find out the rest of the album, had an indie-folk vibe. "Dream Your Life Away" has the most substance–lyrically–on this list.
2. Taylor Swift: "1989"
If someone would have told me two years ago I would have Taylor Swift on my phone, I would have laughed in their face. But, I'll be damned if my girl Tay doesn't know how to make one hell of a pop album. Aside from the two extremely catchy songs that are played every five minutes on the radio, this album is actually a great pop album.
1. Walk the Moon: "Talking is Hard"
After Walk the Moon's self-titled record, I didn't think they could put together another complete album, but after listening to "Talking is Hard," I have never been more wrong. It affectively blends 80s dance party rock with indie choruses. This is, hands down, the best album to come out in 2014, so "Shut Up and Dance" already.