Friends remember 'funny' 19-year-old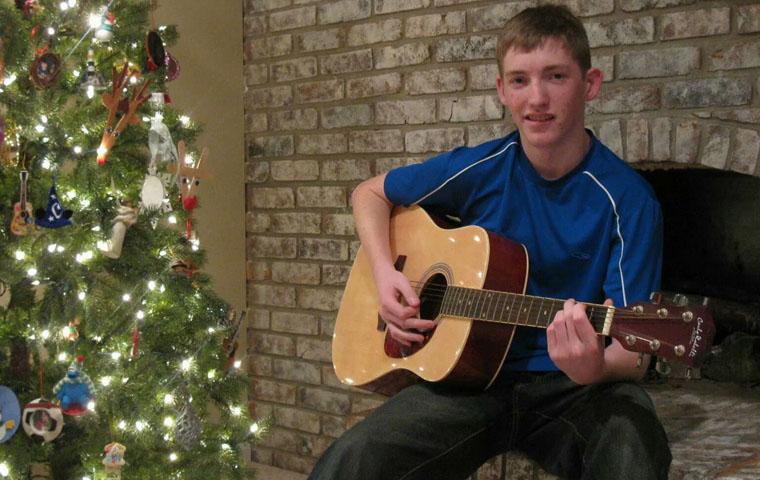 Taylor Riddick never took work too seriously.
At the Dairy Queen in Mt. Vernon — one of his many jobs during high school — Riddick would speak in funny accents when taking drive-thru orders, said Madison Snodgrass, Riddick's former co-worker and friend.
"All of the managers really were annoyed by him because he just made everything funny," she said.
Snodgrass, a freshman communications major, felt relieved when she ran into her high school pal during USI's New Student Orientation.
They shared several classes together at Mt. Vernon High School, but she said the hustle and bustle of college left little time to stay in touch.
"The last couple memories I have of him are just me walking by him trying to get to class and wanting to stop and talk to him, but I just really didn't have time," Snodgrass said. "Looking back, I feel guilty about that because I just assumed that there would be other times for me to be able to talk to him."
Riddick, 19, died late Friday night.
Riddick was driving south on Fulton Avenue when his vehicle struck the concrete base of the Lloyd Expressway overpass, according to the accident report.
Medical responders pronounced Riddick dead on the scene.
The crash was not a result of aggressive driving, according to the report. The vehicle's airbag did not deploy.
Riddick was studying criminal justice at the university.
Sophomore German major Jessica King said she and Riddick participated in theater tech together at Mt. Vernon High School, and Riddick always kept her laughing.
King recalled one day when Riddick broke a painted foam prop for one of the shows and blamed it on her.
"I got the nickname Big Foot because of it," she said. "But it was all in good fun."
Riddick was one of the funniest and friendliest people she knew, King said. Her boyfriend was also close to Riddick and the two worked together at Dairy Queen.
"He was the kind of guy who was friends with everyone," King said. "Everyone liked him."
Freshman pre-nursing major Whitney Thorbecke also worked with Riddick at Dairy Queen and went to high school with him. She said she will always remember his caring and compassionate personality.
"If someone didn't have lunch money in high school, he would give them his PIN number and tell them to get whatever they wanted," Thorbecke said.
The two became close their junior and senior year of high school. They both participated in a program at Mt. Vernon High School where they spent half the day taking classes at USI.
"One day I missed the bus and, even though he was already on his way there, he turned around and picked me up so that I wouldn't have to drive," Thorbecke said.
Thorbecke heard the news Riddick had passed away Saturday while she was at work. She waited until her break and then "sat in the bathroom and cried for at least 20 minutes."
"If you didn't know Taylor," Thorbecke said, "then you missed out."
Riddick was also a pledge of Tau Kappa Epsalan (TKE). Radio and television junior Matt Svorinic., another member of the organization, remembered meeting Riddick during a TKE cookout at The Loft earlier this semester. The two also saw each other at the fraternity house, where Riddick told Svorinic that he was enjoying his criminal justice classes and USI as a whole.
"Out of all the new pledges, he was probably one of the most involved and the one who was looking forward to it the most," Svorinic said.
A Catholic Mass will be held for Riddick at 11 a.m. Thursday at St. Boniface Catholic Church. A private burial will follow at St. Joseph Catholic Cemetery.