"My Favourite Faded Fantasy"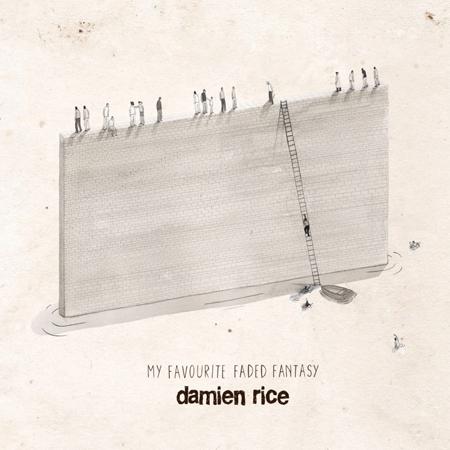 Damien Rice made a bit of splash in the early 2000s with his debut release entitled "O" and even continued to have a following after that with his sophomore effort.
However, since the release of "9" in 2006, the world hasn't heard any new material from him. He has fallen out of the spotlight, likely in favor of keeping to himself and maintaining his privacy, as his songs seem to suggest in tone.
The Irish folk singer-songwriter has always written mature and introspective songs about life and love that aren't quite suitable for radio play – songs that will never land him in the spotlight. But I think he's okay with that.
Enter: "My Favourite Faded Fantasy," which might be his most epic and grandiose project to date. Known for his long, climatic ballads, the album certainly doesn't disappoint. Though there are only eight tracks, the run time is just over 50 minutes.
The opening and title track sets the mood for the record, which is romantic, longing and (at times) atmospheric. Favoring orchestral arrangement, the song builds and crescendos much like classical music.
The track that follows, "It Takes A Lot to Know a Man," continues in this same epic schema, lasting for nearly ten minutes.
The production becomes monumental and then tapers off. "The Greatest Bastard" comes at just the right time, allowing for a break in this pattern.
The song is more of a standard Irish folk song with its prominent fingerpicking pattern and vocal styling.
But it's possibly the song "Colour Me In" that stands out as the most promising prospect on the album.
A little more accessible than the other songs, it could easily be found in the catalogues of other folk or country singer-songwriters, like Ryan Adams or Jason Isbell. This is ultimately where the only real criticism I have of "My Favorite Faded Fantasy" comes from.
Some songs are just better than others in the way they understand how to be big enough to convey meaning but not so big that they turn some people away.