Cross country teams win big, set high personal standards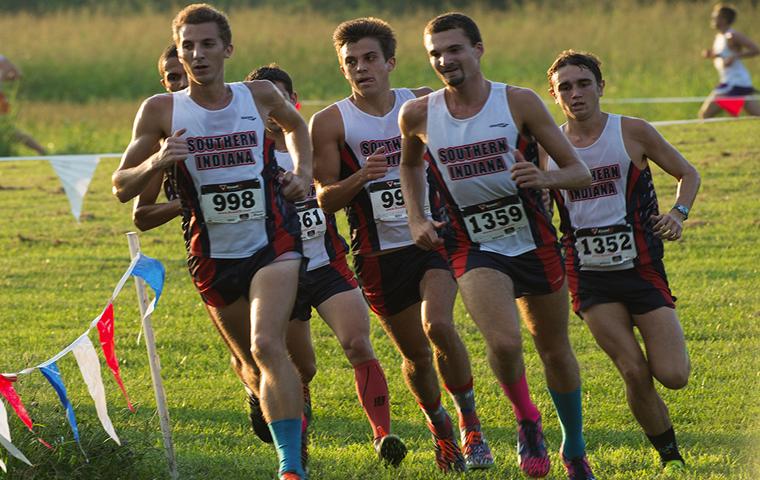 The cross country season took off with winning performances from not only both the men's and women's teams, but from individual players as well.
The season is barely underway, but both teams have already taken top five finishes.
The two teams placed first at the Stegemoller Classic, which took place Sept. 5.
The following Saturday, the teams made the top five with the boys coming in fourth out of 10 teams and the girls placing fifth out of 10.
The men were led by Junior Johnnie Guy and Senior Tyler Pence, while the women were led by Senior Julia Kohnen.
Both Guy and Pence have been involved in cross country since before high school.
Guy started in the fifth grade and said he has "just been running ever since, while Pence became involved with cross country in the seventh grade. Both found that cross country soon became a huge focus of their time and energy.
Pence said after he started cross country he "quit all the other sports and just started focusing on running."
Kohnen started cross country in a different way.
It is her first year participating in cross country, though she has been on the soccer team for four years. She was noticed by some of the cross country runners and was approached by the coach to see if she would be interested.
Kohnen said she had some reservations about joining the team.
"At first I was like, no I would never be able to keep up," she said.
She proved this season she can do more than keep up. So far, Kohnen has been named the Great Lakes Valley Conference Runner of the Week for two straight weeks and has broken a school record. She broke the teams 5K record previously held by Heather Cooksey at 17:09:00 with a time of 17:03:70.
Guy and Pence were also named GLVC Runners of the Week this season.
All three runners have set even higher standards for themselves.
Pence is looking for a high standing at nationals.
Guy has a similar goal.
"I obviously want to win since I came off track season winning the 10K," he said.
Guy said it won't be an easy feat, but it's what he is working toward.
"Definitely top three, but the ultimate goal is to win," he said.
Both guys said they have high team goals as well.
Pence said the team has talked about getting podium as a team, which means that the top four spots from the competition would be earned by members of the USI team.
Kohnen said she always has goals for herself in sports, but with her limited knowledge of this sport, most of her goals have come from her coach.
"Before each race, he tells me where I should be placing — who I should be keeping up with," Kohnen said. "He told me this year he sees me All-American, potentially nationals."
She said she knows they are high goals, but she also said she knows that Coach Hillyard knows what he is talking about.
Even with the season starting on a high note, the runners see room for improvement.
Pence said the team is not too healthy at the moment. He said that some of the big guys coming back healthy could really help later in the season.
"We really need them if we want to reach our goal of nationals," Pence said.
Both Guy and Pence agreed that for themselves they "just want to be smart and stay healthy."
Kohnen said she feels her improvement could come from experience. She hopes to learn the strategies and tactics behind winning races, which she has discovered from her teammates.
The next race is scheduled for Oct. 4, in Louisville, Kentucky. The men will start at 8:30 a.m. and the women will follow at 9:15 a.m.
About the Writer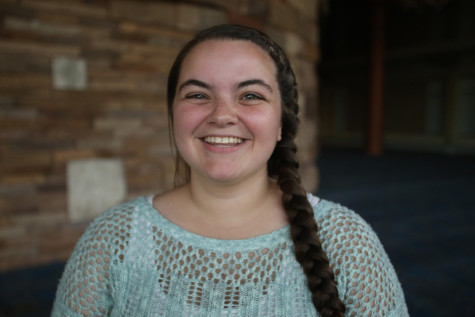 Sarah Loesch, Community Engagement Manager
Sarah Loesch is a senior journalism major with a Spanish minor.