University gains new sorority
Hang on for a minute...we're trying to find some more stories you might like.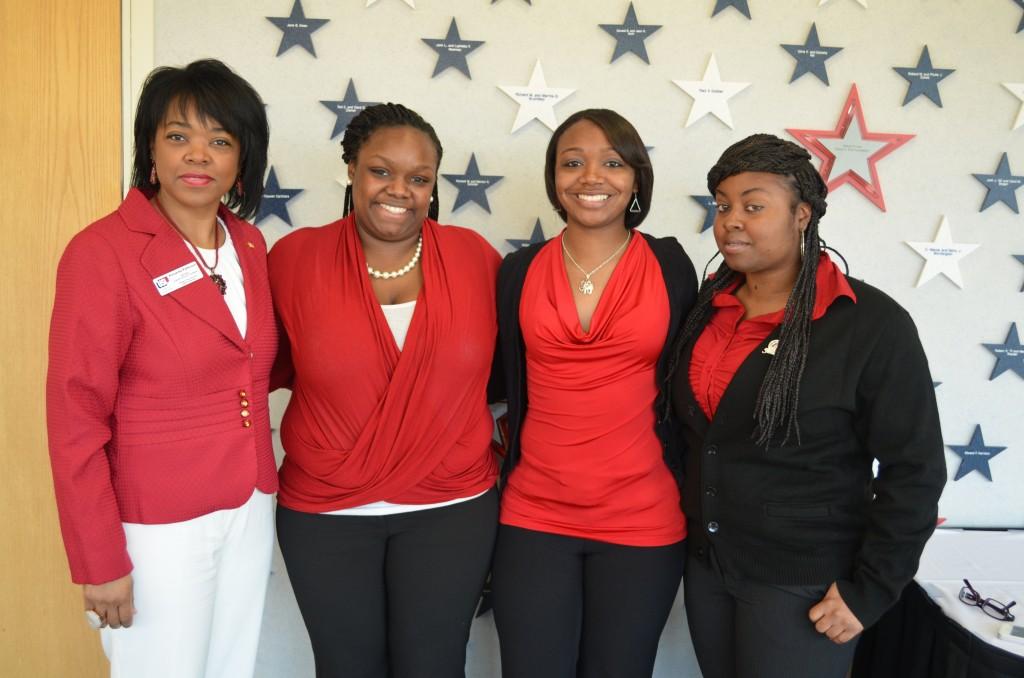 Monique Stephens said she has dreamed of joining Delta Sigma Theta since she learned of the organization in high school.
Before transferring to USI, Stephens received her associate's degree from Vincennes University, where a Delta Sigma Theta chapter never existed.
"I have always wanted to be a part of Delta Sigma Theta. It's just (that) there was not always active chapters where I went to school," the senior business administration major said.
In her second year at USI, Stephens became elated when she heard the Delta Sigma Theta Sorority, Incorporated reinstated the Kappa Nu chapter, she said.
Kappa Nu is a citywide chapter encompassing USI and UE.
"I was shocked when I was elected to be president for Kappa Nu because the opportunity to be a part of this illustrious organization just presented itself last semester," she said. "This was something I (have) wanted to do for a long time and to know that I might not have gotten that chance was awful. … When I was elected president I was like 'Wow! This is really happening.'"
Within two months of reinstatement, Kappa Nu tackled many endeavors with only three members.
The chapter volunteered at the midnight breakfast, held a study table during finals week that provided refreshments, and held an information table where they passed out red ribbons that promoted awareness for World AIDs Day.
Kappa Nu also plans to host future events.
"We are going to do a black history program for Black History Month where we are going to have some games, such as like 'Black History Bingo' and talk about some black history facts," Stephens said. "Also (we'll) bring awareness about our Founder's Day for our sorority."
Kappa Nu also looks to expand its membership before the girls graduate.
"We plan on trying to collaborate with other sororities and fraternities and other organizations on campus and doing events with them," she said. "Also, we need to make sure when we bring an awareness to the campus, we are also bringing a sense of unity. We don't want to separate ourselves from everybody else; that's not what we're here for."
Delta Sigma Theta is a private, non-profit organization providing assistance and support through established communities across the globe.
Academic Outreach Coordinator for the chapter Kerseclia Patterson, said the organization began talking about reinstatement in April 2013.
That began a complicated process to get the chapter up-and-running.
"There are policies and procedures for everything they do that require training," Patterson said. "We have to properly be trained on hazing issues, documentation, responsibilities (of those who pledge), our role and responsibility on a college campus. So there's a lot that it entails. You have to be trained by the proper people."
Patterson said she trained in Charleston, Ill., to be an adviser, and Indianapolis, Ind. for understanding membership intake process.
Delta Sigma Theta Sorority, Incorporated celebrated 101 years since its founding day Jan. 13.
Since its founding, more than 200,000 women have joined the sisterhood of predominantly black, college-educated women.
The sorority currently has 1,000 collegiate and alumnae chapters located in the United States, England, Japan, Germany, the Virgin Islands, Bermuda, the Bahamas, Jamaica and the Republic of Korea.
Being new on campus, Kappa Nu wants people to know who they are, she said.
"We want them to understand their sole purpose is to help not only the USI community but the Evansville community."
She said they want people to know they are a group about helping the community with injustice, poverty, and social and economic issues.
"If you don't know the history of us, then you don't know what our role is," she said.
Stephens said she hopes the chapter will continue on and not die out like it has in the past.
"We have made it this far. However, the work does not stop there," she said. "You have to continue to progress and to improve where you lack and also you have to continue those great things that other sororities before you have done."