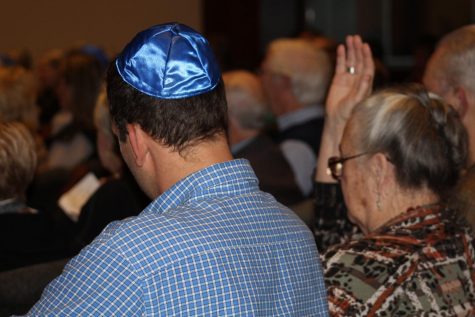 Sarah Rogers, Features Editor

November 6, 2018
Eleven candles flickered in front of Gary Mazo as he stood at the Bimah, strumming his guitar. "All my life I've been waiting for, I've been praying for, for the people to say that we don't wanna fight no more, there'll be no more wars and our children will play," the rabbi sang. "One d...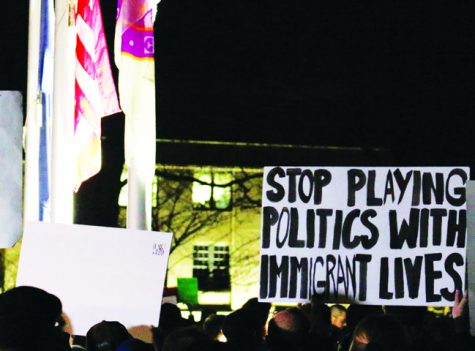 Riley Guerzini, News Editor

February 1, 2017
Zarmina and Naaima Mufti want President Trump to know that being Muslim is not a crime. The Muslim-American cousins attended the Interfaith Rally of Support Tuesday night at the University of Evansville. "Regardless of the religion, we are just trying to show our solidarity with American values and h...