Nik Cunningham, Productions Editor

September 3, 2020
A bus hit a car while driving out of the roundabout yesterday. The roundabout has a history of accidents and fender benders and Tuesday was no exception. Here is how to drive safely on the roundabout to ensure that you and those around you are safe. While driving, be sure to keep both hands on the stee...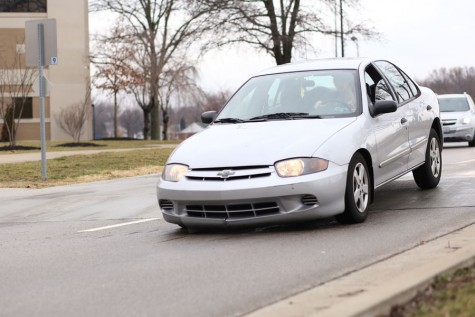 Nick Leighty, Staff writer

March 2, 2016
Ashley Harris, senior administrative assistant at Distance Learning, said the bump outside the Health Professions Center is too high. Despite her driving a standard Mitsubishi Sedan, she feels she is on the verge of bottoming out as she crosses it. Since the installation of the speed bump on Jan. 6, st...