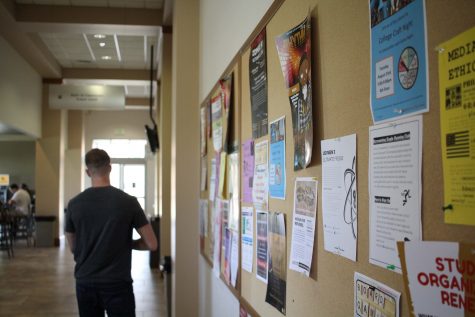 Gabi Wy, Features Editor

August 24, 2016
Freshman Clifton Jett wanted to join "everything" college had to offer. The day before classes started, he spoke at the first Christian service offered by university Religious Life. He feels he belongs at the multicultural center, and as a theatre major, he's auditioning for his first U...
Nick Leighty, Staff writer

January 19, 2016
The Student Organization Fair will be taking place from 10 a.m. to 2 p.m. Jan. 25 in Carter Hall. The fair will showcase clubs and groups for students to get involved with as well as introducing those clubs to transfer students. The free event provides exposure to the smaller groups and club...