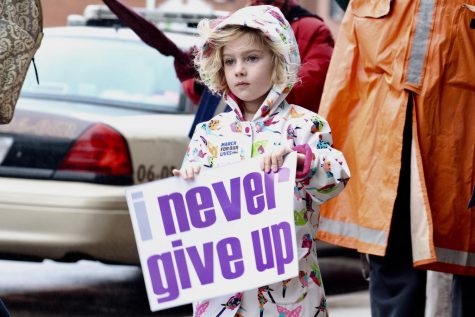 Sarah Rogers, Features Editor

March 27, 2018
Megan Thorne Rain splattered the streets of downtown Evansville as 500 pairs of rain-soaked shoes stomped through the puddles Saturday afternoon. The carefully colored signs reading "March for Our Lives," "Never Again," and many more were drenched and bending, dripping the marker ...
Riley Guerzini, News Editor

March 21, 2018
Avery Appel doesn't want to be afraid to go to school anymore. The Reitz High School junior is on the planning committee for the Evansville 'March for Our Lives' event on March 24. The march will begin at 1 p.m. at First Presbyterian Church in Downtown Evansville. Participants will w...