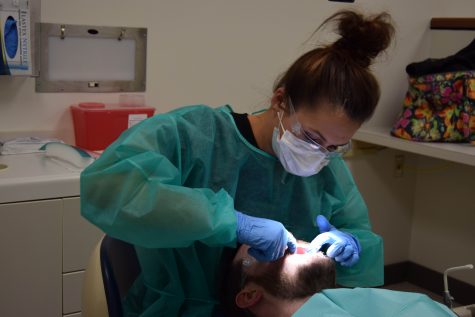 Susanna Fravell, Staff Writer

February 3, 2020
The USI Dental Hygiene Clinic will be providing free dental cleaning, fluoride, and x-rays to military veterans on Feb. 24-28. The dental clinic is working with USI's Veteran, Military, and Family Resource Center to provide special appointments for local veterans.  Appointments are now being scheduled and r...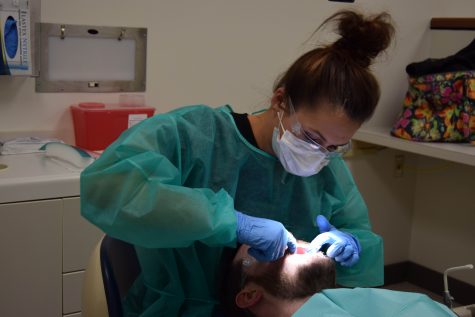 Gabi Wy, Features Editor

March 15, 2017
During one of his check-ups at the USI Dental Hygiene Clinic, veteran Harley Hobgood said he considers himself friends with senior Kaila Raven after several visits together. With several tools in her hands and goggles around her head, a smiling Raven nodded in agreement. As Raven adjusted a pillow behind Hobg...