Riley Guerzini, Editor-in-Chief

November 26, 2019
The university is ending the New Harmony Theatre program after 32 years.  A statement from the university said dwindling audiences and reduced charitable giving has put the program in a deficit. Attempts to turn the program around has been unsuccessful according to the university.  A...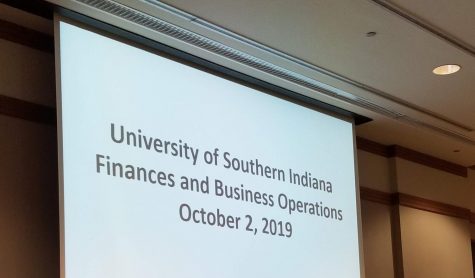 Rhonda Wheeler, News Editor

October 2, 2019
Vice President of Finance and Administration Steve Bridges addressed the apparent rumors around the university on Oct. 2 during a town hall on finances and business operations. During the meeting, he said that the state of Indiana continues to be financially stronger than other states and USI is in stro...