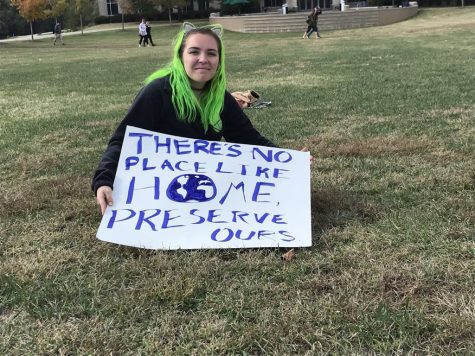 Megan Thorne, Managing Editor

October 22, 2019
William Bowens believes the climate crisis deserves more than a few minutes and a question on the debate stage. "I find it mind-boggling that we are talking about how the Earth is on fire and we are amidst a mass extinction for species and the entire world's ecological systems are collapsing and...
Maddie Nolan, Staff Writer

September 17, 2019
Evansville is known for the beautiful rolling hills, dense forests, and the Ohio River, but what most people are unaware of is the amount of pollution surrounding the city.  Seven coal-powered plants lie within 30 miles of the city. These so-called "super polluters" produce greenhouse gases a...