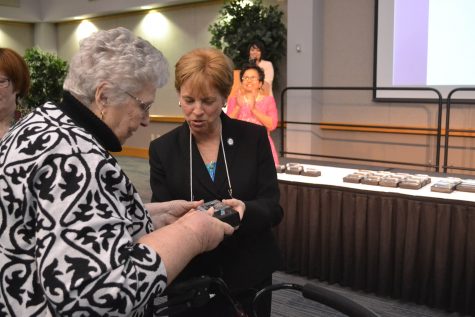 Gabi Wy, Features Editor

March 15, 2017
As the Phenomenal Women ceremony approaches on March 23, The Shield talked to organizer and Multicultural Center Director Pam Hopson about the event honoring females in the community. The ten honorees this year include USI students, faculty and women from the Evansville area. The Shield: What is the his...
Sarah Loesch, Sports Editor

February 2, 2016
Tickets to the USI Athletic Hall of Fame induction ceremony are now on sale. The ceremony includes a reception and dinner open to the public. The ceremony, which is  Feb. 12, is $25 per ticket and reservations should be made through the Athletic Department. All reservations must be made by noon ...