Samuel DeVoy, Chief Copy Editor

November 19, 2019
I loved "A Midsummer Night's Dream." While my bias may be rooted in my love of Shakespeare, I thoroughly enjoyed this performance. From the constant trickery of the Fairy King Oberon to the elaborate fairy costumes, this show didn't cease to exceed my expectations. The play began slowly with Hippolyta, Theseu...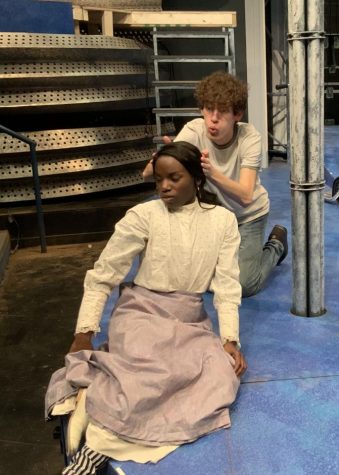 Emma Corry, Features Editor

November 6, 2019
Easton Crisp wears heelys when he plays Puck for the upcoming USI Theatre production of William Shakespeare's "A Midsummer Night's Dream."  The sophomore theatre major had never worn heelys before he began wearing them after the second or third rehearsal. Crisp would practice with them whenever...