COLUMN: USI making a difference on and off the field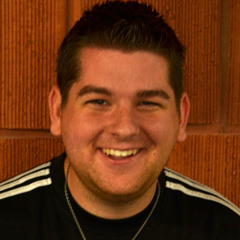 Athletics never disappoint when being called upon to be a rallying point for a cause far more important than the final score between two teams competing in between the lines.
Southern Indiana athletics has done its part in being a rallying point for causes, with several events on campus raising awareness for varying causes.
On Friday, the USI volleyball team hosted its annual "Dig for the Cure" game, which raised awareness for the battle against breast cancer. While cruising to the 3-0 sweep of the visiting Illinois-Springfield, the Eagles wore pink jerseys and fans in attendance sported pink T-shirts to do their part.
USI athletics have shown their commitment to important causes, and they back it up not only with the uniforms, fundraisers and awareness, but also by dominating the actual game or match.
Last month, men's soccer hosted KWC in the "Gold Game," which helped raised donations for pediatric cancer. Mat Santoro's team wore gold jerseys, sold gold shoestrings and bracelets—while beating Kentucky Wesleyan for yet another time.
The game even featured a partnership with Go4theGoal.org, creating a bigger stage and more opportunities to create a difference by raising funds for a cause that otherwise wouldn't get much publicity.
After the promotion, the Eagles had raised close to $500. The monetary amount may seem low, but it's a start, and more importantly, a sign that the Eagles athletic community cares about things not just limited to the field.
Big projects and big fundraisers always go through growing pains, that's inevitable, but the consistent game scheduling that is focused on specific causes can only help build that rallying cry which will lead to bigger rewards down the road.
Someone who went to the "Gold Game" or "Dig for the Cure" match may feel compelled to do something and go above his or her available means to do it. Eventually, with consistent scheduling and more partnerships, these games will do more to help those who need it the most.
It doesn't matter how much money is raised, as long as the foundation and willingness to do something greater is the main objective. USI athletics has shown they have the willingness to do great things and now the university, as a whole, needs to rally around it.
Almost everyone has had family member or friend who was impacted by breast or pediatric cancer, instantly creating the motivation to find cures for the diseases. All of these games just needed a starting point, and now that's happened, only one question remains: how quickly will these games take off and make a bigger impact? If the commitment stays consistent, a lot sooner than later, and that's good for all of the parties involved.