Data contends with university's explanation of enrollment drop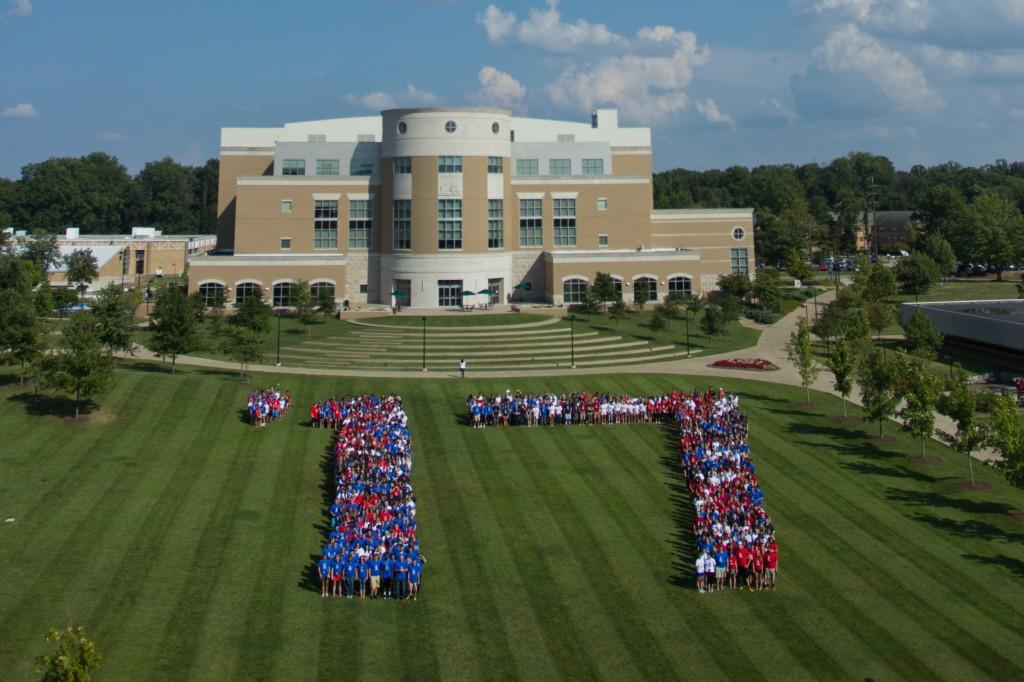 Enrollment dropped again at USI, falling below the 10,000 mark for the first time since 2007. The number of students enrolled this fall is 9,908 – a 5.4 percent decrease from last year.
"USI has continued to raise academic standards, admitting only those students most likely to succeed at our four-year university," Assistant Vice President of Marketing and Communications Kindra Strupp said in a statement Tuesday. "It's just the right thing to do."
Last year, 1.2 percent of students who enrolled were conditionally admitted. This year, conditional admits account for "just over one percent" of enrollees, according to Saturday's news release.
Planning, Research and Assessment Manager Joseph Wingo said the university hasn't run an official number for this year's conditional admits, but he provided percentages for the past six years.
The most significant decline in conditional admits occurred in 2011, when it fell from 7.1 to 2.5 percent. USI's enrollment peaked that same year at 10,820.
Conditionally admitted students may not meet all requirements for regular admission to the university and "must agree to a prescribed course of study and advisements," according to USI's Academic Bulletin.
"Ten years ago in 2003 the freshman class as a whole had an average grade point average of 2.95. Today, that average GPA is up to 3.22," Strupp said in the statement.
Last year's average GPA was a 3.2.
"The result of higher standards has contributed to lower enrollment but, overall, has increased the strength of the student body and a degree from USI," Strupp said in the statement.
The Office of Admissions referred all questions to Strupp.
According to their website, admission "in good standing" is granted to students who graduate high school in the upper 50-percent of their class. The university prefers incoming students have at least a 2.5 cumulative grade point average and a minimum composite SAT score of 1230 or a minimum composite ACT score of a 17.
"Overall class size is a puzzle with many, intricate pieces," Strupp said in a second statement Wednesday.
She said having highly sought after programs such as nursing and occupational therapy, which are at capacity, results in having to turn away a significant number of highly qualified students.
"Our graduating classes over the past few years have had high numbers and require a larger pool on the front end to fill the gap in overall class size left by our successful students," Strupp concluded in her statement.
During the 2011-2012 academic year, 1,841 students graduated, and in 2012-13, 1,961 graduated.