COLUMN: View from the Cone – stay division II or move up to division I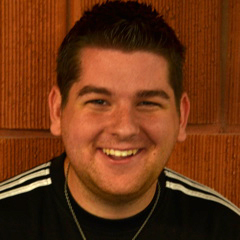 In July, the Great Lakes Valley Conference welcomed its newest member to the conference, Truman State University. TSU is based in Kirksville, Missouri and is basically the replacement for Kentucky Wesleyan College, which left the league as a full-time member to join the Great Midwest Athletic Conference.
The Bulldogs were well established in their former conference, the Mid-America Intercollegiate Athletics Association, and now begin a new era after being in the MIAA for 100 athletic seasons.
The GLVC has done its job to provide stability to its current members during a time of transition within the NCAA and all three of its divisions. Conference realignment has been highly publicized by national media on an overwhelming scale, but those decisions and movement have an impact on Division II conferences as well.
A couple of USI's former conference colleagues in the GLVC now find themselves in Division I, with the departures being Northern Kentucky (2012), Southern Illinois-Edwardsville (2008) and Indiana University-Purdue University Fort Wayne (2001).
Despite those established members leaving the conference, the GLVC has been able to remain a top-Division II conference in terms of competitiveness and quality of play.
New additions to the league have kept the competitive balances of the league up, and those replaced are of the same caliber of their predecessors.
With conferences in Division I expanding to record numbers every year, more Division II teams are making the jump to FCS Division I football and expanded television rights that follow with it.
Eventually USI will face the decision of whether or not they want to move up to Division I, it may be this year or in 50, but until then the university should be satisfied with the stable environment that it finds itself in.
The GLVC has a diverse membership among its 16 full-time members, and like it other sports and leagues, success goes in cycles.
Luckily for the Eagles, a charter member of the league, which began in 1978, they have enjoyed consistent success in league play with countless trips to both GLVC and NCAA postseasons.
The Eagles can leave for greener pastures in Division I but it doesn't have to be in a hurry. Being in a stable conference like the GLVC is ideal for USI, and it's something a lot of Division I schools wish it had. With money driving the force of Division I athletics, conference expansion and movement will be a normal thing.
The key for USI is not making that jump to Division I, before pure stability within the new conference can be confirmed. Football and money earned from it drives Division I movement, something our campus doesn't have. Sometimes some situations we think we can improve on end up being the perfect solution in the long run.