Entrepreneurs 'Startup' on campus again
Entrepreneurs, designers, marketers and product managers will take their ideas to the stage in the Business and Engineering Center during Evansville's Startup Weekend Feb. 22.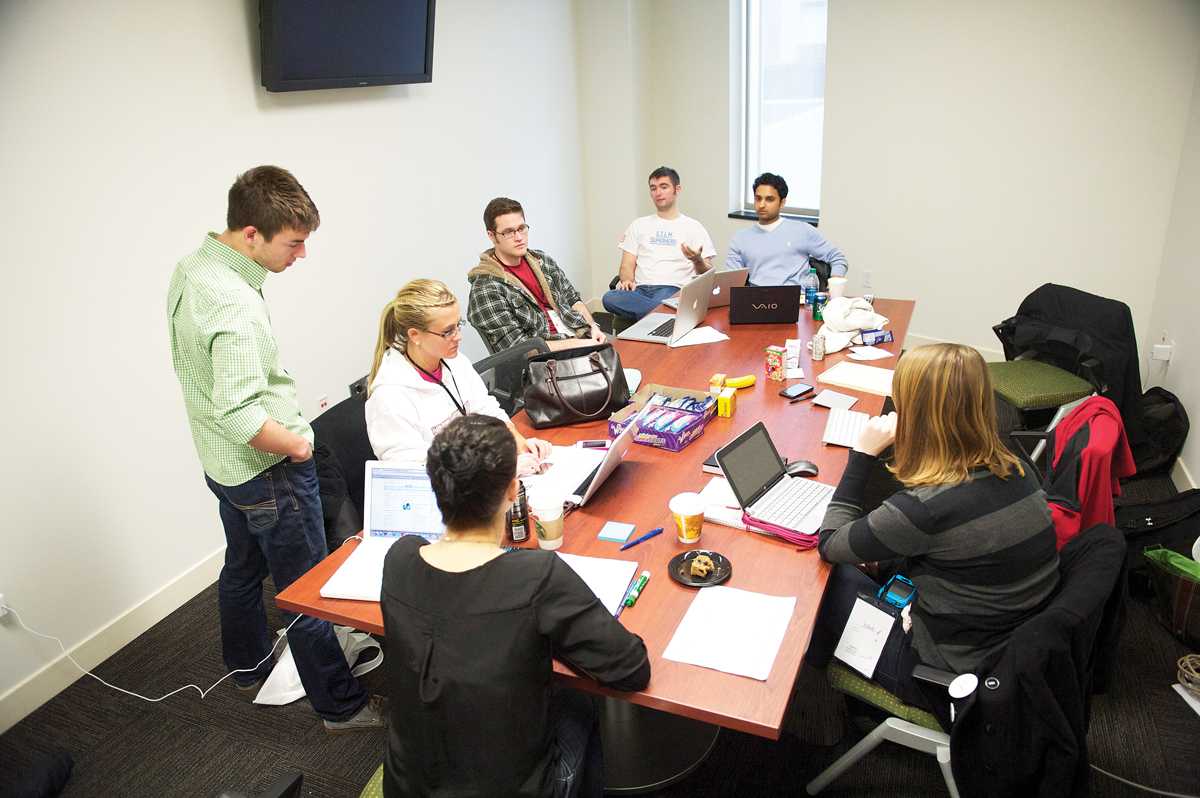 Individuals from the community, including students, will have 54 hours to share ideas, form teams, build products and launch startups beginning Friday evening and continuing through Sunday morning.
The groups will spend the weekend developing a 60-second pitch.
This is the second year in a row USI has hosted the event.
Business instructor Bryan Bourdeau said the event offers individuals great exposure.
"If it shows visibility, it has plausibility," Bourdeau said.
The first one was a success and offered a wide range of expertise, he said.
"You can spend a day, a week, a year or however long on a project," Bourdeau said. "But nothing is truly innovative until it is touched, smelled, experienced."
If the event can produce just one or two businesses, then it's worth it, he said.
Senior advertising major Neil Kassinger said he decided to participate in the event last year as a trial run.
He said he wanted to know if people would be interested in the product that he pitched.
His group was one of the final nine.
"While I didn't win, I did meet many business men and women from the community that I was able to network with," Kassinger said.
He will vote as part of the audience Friday evening. He plans to attend the final presentations on Sunday to see how far the projects have come, he said.
"I would advise those who pitch ideas to make it relevant to a mass audience and to engage their audience when doing so," Kassinger said.
Anyone who wants to participate can register online at evansville.startupweekend.org. There is a fee of either $25 or $40 depending on what the participant would like to do.