Seventy USI male students were offered bids to a fraternity Thursday night, but this number is down a little from last year's recruitment, said Greek Life Program Adviser David Stetter.
At bid night, male students who were offered bids from fraternities picked which one they wanted to rush.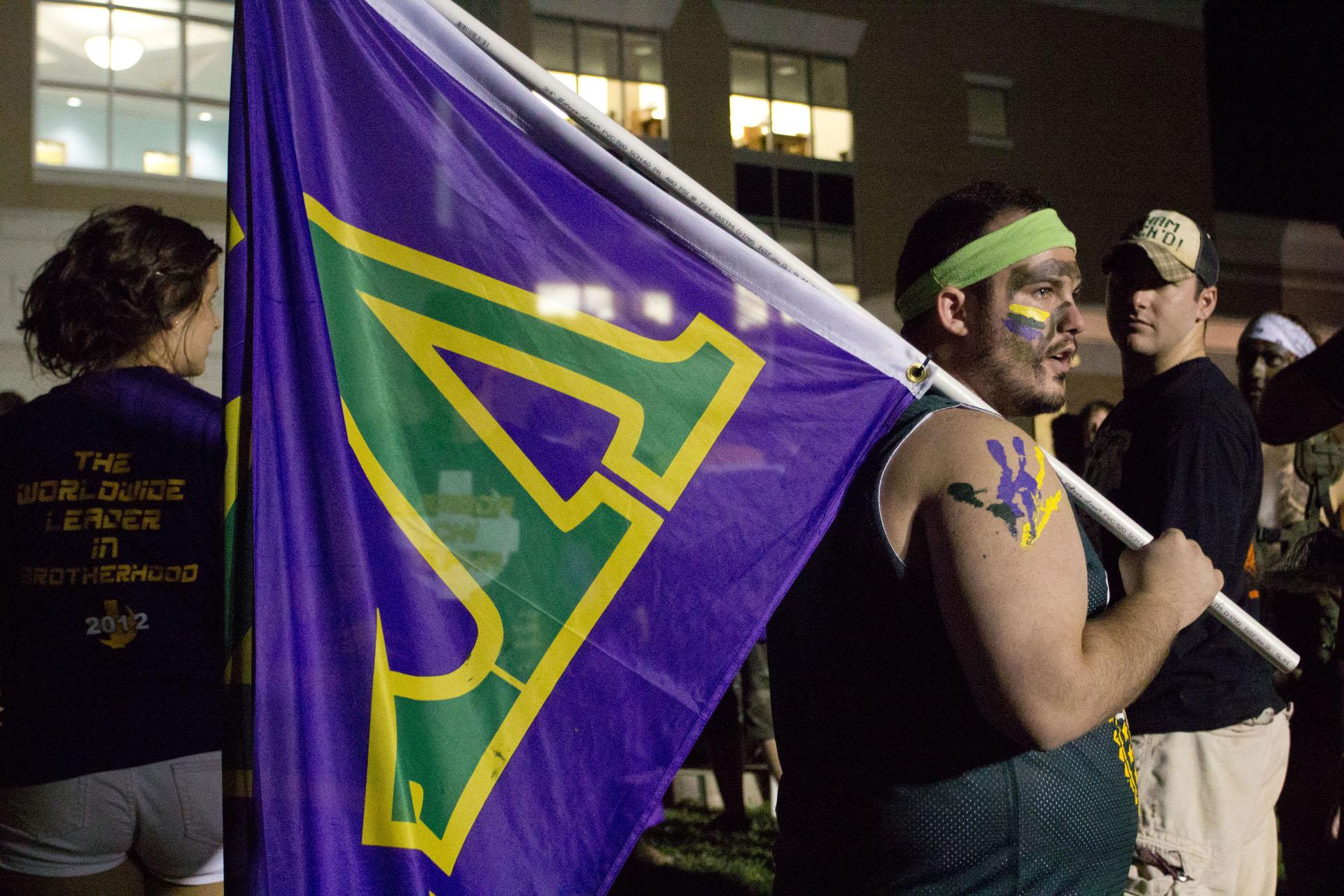 "I think that it would really came down to chapters not as prepared with their events," Stetter said.
Last year, 85 men were offered formal bids, Stetter said.
He said he hopes some of the fraternities continue to recruit members this semester because the numbers need to rise.
"One of the reasons you had success in some chapters and not in the others is lack of an entire chapter working together," Stetter said.
He said some chapters did particularly well.
Lambda Chi Alpha doubled its number of men this year by gaining 12 men, taking it to 27 members, Stetter said.
He said Sigma Tau Gamma only in its second year on campus also did well with its recruitment, gaining 14 members.
The fraternities aimed to get 110 men collectively, but reached 70, Stetter said.
Stetter said it is difficult for fraternities to balance getting quality men and getting higher numbers.
"I do think that it's a hard balance, but it's important that chapters focus on quality of members, because if you don't have quality members at the beginning, they won't stay in your chapter," he said.
English Major and newly inducted Lambda Chi Alpha member Jacob Daniels said the fraternity just seemed like the right fit for him.
"I went to their rush events, and I was like, 'This feels right. This is where I want to be,'" he said. "I'm mostly excited for the charity stuff but also hanging out with my brothers."
Freshman Evan Lochmueller accepted a bid from Tau Kappa Epsilon tonight.
"I'm pretty freaking pumped," he said. "Rush was awesome. I went to most of the events, played flag football with the brothers, and got to know them. I decided to join Tau Kappa Epsilon because I felt like they had their values paralleled with my own, and they're accepting of everyone."
There are seven fraternities on campus that men can join. Students who are interested in joining should check the fraternity and sorority life page on the USI website to see which fraternities are still looking for men, Stetter said.