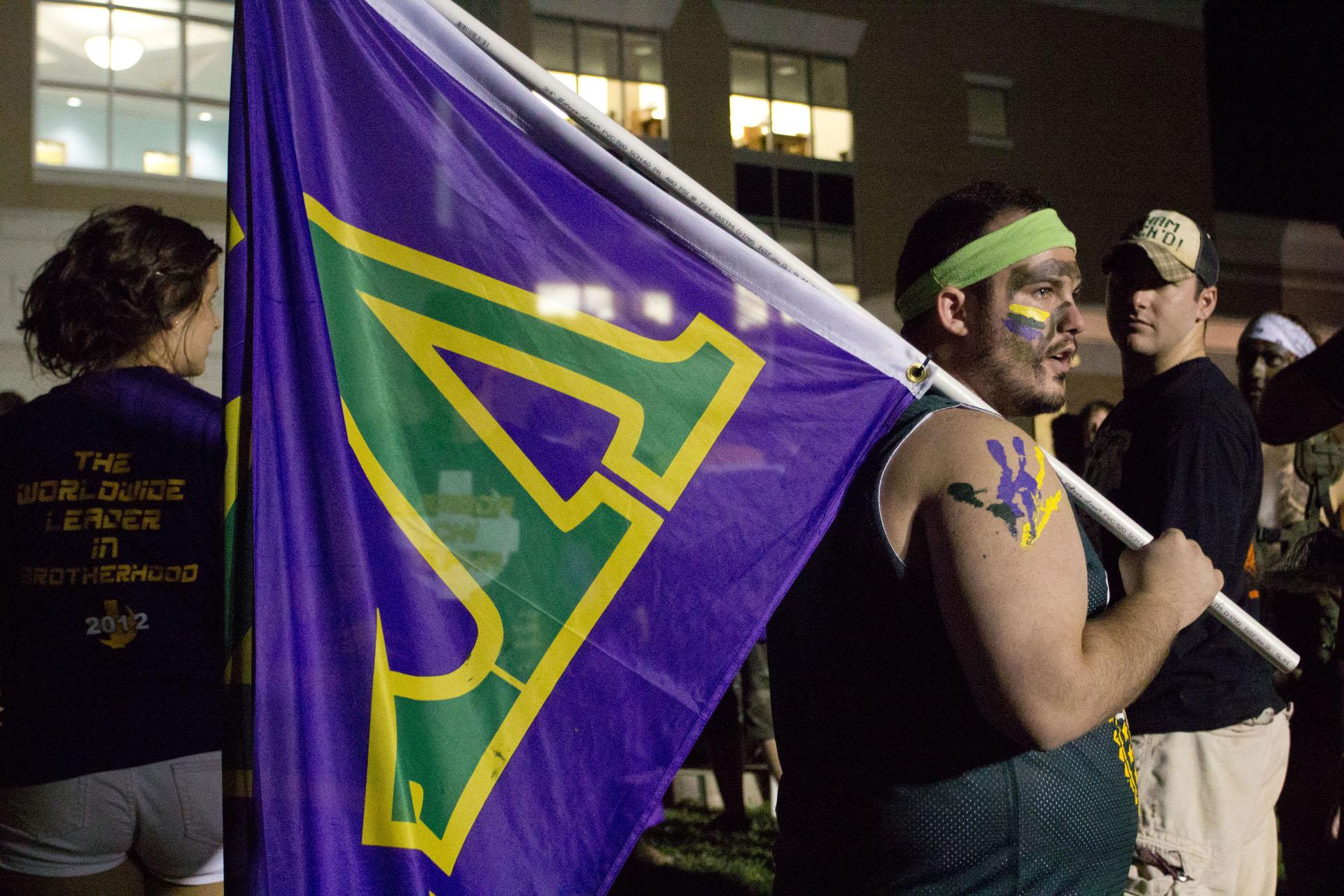 More than 100 men welcomed their new fraternity brothers at 9 p.m. tonight on the steps of Rice Library.
At bid night, male students who were offered bids from fraternities picked which one they wanted to rush.
English Major and newly inducted Lambda Chi Alpha member Jacob Daniels said the fraternity just seemed like the right fit for him.
"I went to their rush events, and I was like, 'This feels right. This is where I want to be,'" he said. "I'm mostly excited for the charity stuff but also hanging out with my brothers."
Freshman Evan Lochmueller accepted a bid from Tau Kappa Epsilon tonight.
"I'm pretty freaking pumped," he said. "Rush was awesome. I went to most of the events, played flag football with the brothers, and got to know them. I decided to join Tau Kappa Epsilon because I felt like they had their values paralleled with my own, and they're accepting of everyone."