Business author to discuss innovation, intersection of ideas
"Diversity Drives Innovation" is the College of Business' theme this semester as Dean Mohammed Khayum prepares for speaker Frans Johansson as well as the implementation of the new Entrepreneurship minor.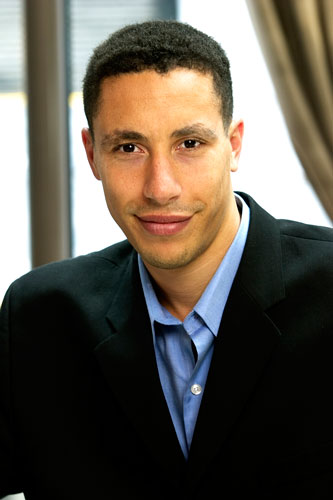 Frans Johansson, best known for his book "The Medici Effect," is also an entrepreneur and a speaker. He received a BS in environmental science at Brown University and his MBA from Harvard Business School.
Khayum and several staff members recently returned from an innovation immersion conference in Pittsburgh where they met and worked alongside best selling author Johansson.


Johansson will be speaking Nov. 11 from 8:30 to 11:50 a.m. on campus at Carter Hall.
"He is a very dynamic speaker who gives very practical ideas," Khayam said about Johansson. "I really want people to go because they're curious."
The presentation will cover how breakthrough ideas occur and how to utilize them to create new products and services. Johansson will talk about the "intersections" that bring out innovative ideas when two separate career fields exchange ideas.
After the public presentation, there will be a small number of people invited to attend an invitation only group discussion.
The new entrepreneurship minor is being implemented this semester with the first class being offered, Ideation and Innovation.
According to Khayam, this class will "allow students to leave with richer business ideas." Khayam continued by saying that much of what the new minor offers as well as their approach to teaching it is a result of attending Johansson's presentation in Pittsburgh.
The new entrepreneurship minor is also available to students other than business majors.
"The entrepreneurship minor seeks to prepare students to become enterprising individuals," said Bryan Bourdeau, instructor in business at USI. "Today's employers are seeking students who exercise entrepreneurial thinking. Not every student who enrolls in the minor may want to start a business. Development of their entrepreneurial mindset is the focus of the minor."
The minor will require 18 credit hours, nine hours of designated management courses for the minor and nine hours from a student's major approved by your respective academic advisor.
"I see the entrepreneurship minor as providing an educational experience that allows students to explore their potential, amplify their creativity and do things that will benefit others," Khayum said.
Johansson's presentation is free and open to the public, although registration is required to attend. Register online at www.usi.edu/extserv/innovation.asp or call 812/464-1989.