Communication is key in Volleyball Sucess
"The game is fast paced, you have to talk about where the hitters are, and every one has to communicate," senior Brittani Oliver senior.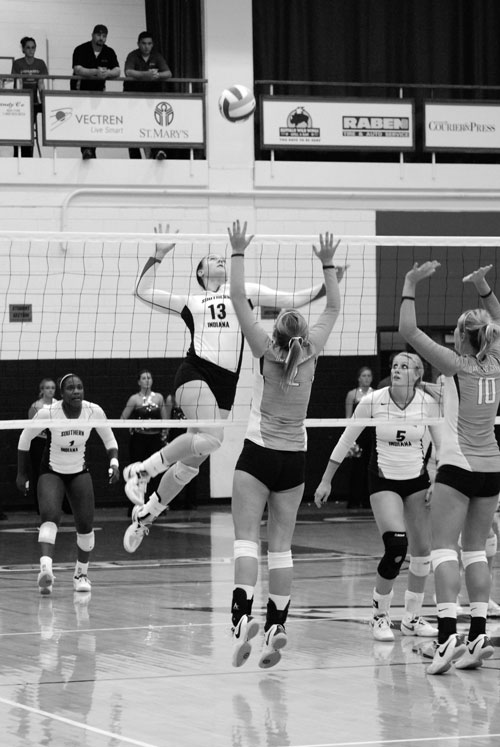 The eagles did a fantastic job of having communication on Monday night when they shut out visiting Oakland City in 3 games.
Communication is something the Eagles work on in practice tirelessly and try to perfect on the court.
"Everyday we practice that tactic," coach Leah Mercer said.
The Eagles have the advantage of getting previous game footage which allows them to learn opponents tactics and manuevers. These are the things they practice calling out to eachother during a game.
Despite this fact, teams will often change their tactics mid game, or even athlete positions; which was the case on Saturday against University of Indiapolis.
"We thought we knew what they were going to do but they had one of their setters hitting and another setter setting," coach Mercer said.
The Eagles have extended their record to 5-1 at home, as well as 11-7 overall. As the post season nears the ability to read their opponents and work together becomes even more important.
"They are a very cohesive team but we work on coming together in the middle after every play, to regroup and refocus," coach Mercer said.
The Eagle women will compete on the road next against Hillsdale College. They will be in action home again on the 22nd against the University of Wisconsin-Parkside.