The Romain College of Business featured "In This Economy? How Money and Markets Really Work" from 12-1:30 p.m. Wednesday in the Business and Engineering Center. 
Kyla Scanlon, writer, social media content creator and founder of the financial education company Bread, presented the event. 
Scanlon's presentation, titled after her upcoming book, "In This Economy? How Money and Markets Really Work," discussed the basics of the labor market, the structure of the economy and monetary and fiscal policy. 
Cathy Carey, professor of economics, introduced Scanlon during the presentation. Carey said Scanlon graduated from Western Kentucky University in 2019, majoring in economics, finance and data analytics. Carey also said Scanlon has written for the New York Times and New York Magazine. According to Scanlon's newsletter, her company, Bread, hopes to bring "accessible and trusted financial information, tools and self-empowerment to a digital generation."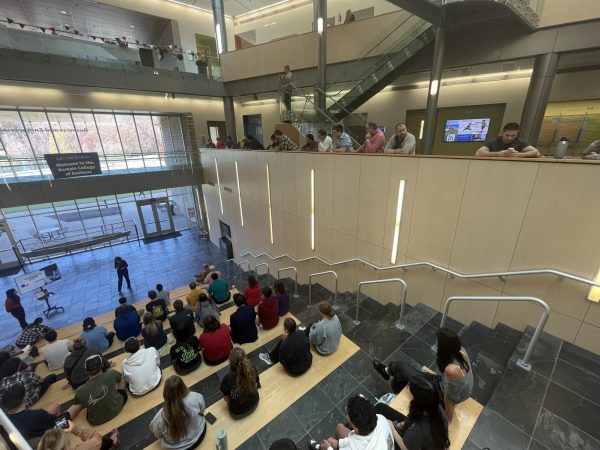 Carey said Scanlon's work on platforms such as X, Instagram and TikTok has earned her thousands of followers. Scanlon's content offers users short lessons in finances and economics. 
Carey also expressed the need for financial education among college students. 
"It's important for young adults to get the lowdown on big-picture financial stuff, like the economy and how it affects our wallets," Carey said. "This isn't just about saving a few bucks, it's about understanding how things like inflation, job markets and even how politics can shake up our financial world."
Scanlon said despite negative consumer feelings about economic conditions such as inflation and the housing market, the national economy is improving. 
"This is pretty good domestic policy," Scanlon said. "The fact that we were able to manage to grow the economy and reduce inflation."
Scanlon also said the media uses headlines to impact consumer perception of the economy.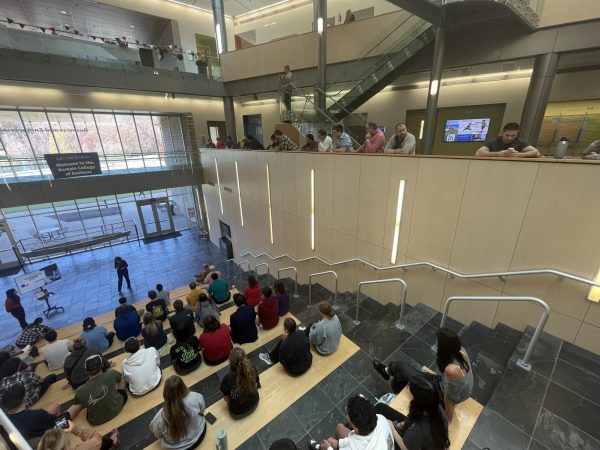 Prasenjit Ghosh, assistant professor of agricultural business, said Scanlon's interpretation of the media's impact on the economy stood out.
"As she highlighted over and over again, that news media, they have different objectives," Ghosh said. "You should be an educated, responsible citizen. You should be careful while interpreting those news headlines."
Nicolas Jankuhn, assistant professor of marketing, said Scanlon's presentation was "very engaging."
"She did a great job explaining a very complicated topic that can also seem boring to many people in a very engaging way," Jankuhn said.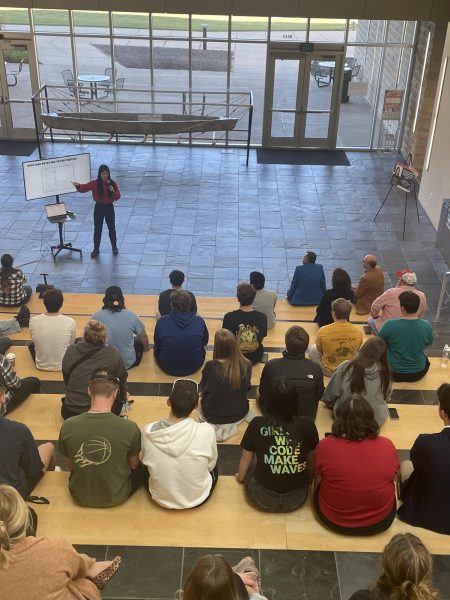 Abbey Fuhrman, junior business administration major, said the presentation did a good job of addressing the economy.
"I think it was really good how she talked about the economy as a whole and what's going on right now," Fuhrman said. "I think that was really important."
Jankuhn also said the university should host more presentations like Scanlon's in the future. 
"It's great for students to get to see this," Jankuhn said.  
Delajah Johnson, senior business administration major, said the university should bring more people from the field of business to campus. 
"Not even just for business professionals, but for every college they have here on campus," Johnson said. "It's informational. It gives us an outside view of the real world."