McKenna Love, sophomore history major, published her book, "The Farmers Who Fought," July 19.  Love's story on her creation of this book is encouraging and interesting. 
McKenna Love, a current USI student, has not always been interested in writing. When she arrived at college, Love realized just how much history and writing go together. This realization caused her to decide to pursue a minor in English. 
"It kind of just fell into place," Love said. 
Love's passion for writing partly comes from wanting to attend grad school. 
"I thought if I could start doing some published writing, that might help with building a background," Love said 
Love's inspiration for her book, "The Farmer's Who Fought," came from wanting to do a project about her great-grandparents due to their support of history. Love also credits her U.S. History in a Global Context course which pushed her to write this book. 
"For this class, we had to write a source study project and I loved it," Love said. "That just kind of pushed me out there and let me know that this was what I wanted to do." 
"The Farmers Who Fought" is a historical, nonfiction story. It is 56 pages long and about Love's three great-grandfathers during their time in World War II. The book also contains a bibliography and many photographs of the men and their families. Her great-grandfathers were former Army Sgt. William Edward Heber, former Army Cpl. Roy Dean McCrory and former Navy fireman of the 1st Class John Randall Wheeler. All three of these men were farmers who ended up fighting for their country in different parts of the world. The book presents these men's time in the war and what they did after coming home, which includes caring for their families and communities and running their family farms.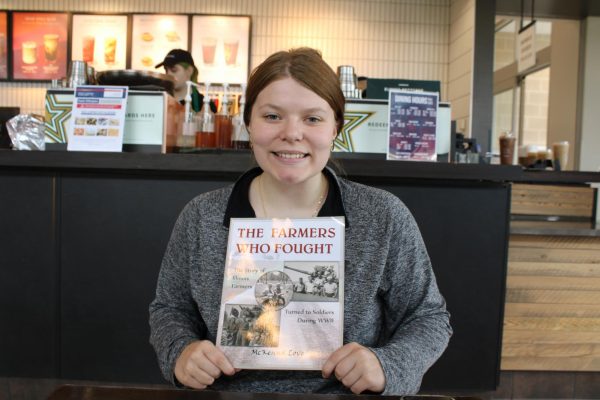 When beginning the process of writing this book, Love said she first went to her family.
"I started by asking all my family for any archives, pictures, or records they had and went from there organizing it by the day by taking notes and making bullet points," Love said. 
Then, Love assembled all of her research and notations into chapters. 
The publishing process of Love's book started early in the summer. Love emailed a publisher, Heritage Books, in Maryland and asked if they would be interested in her work. After giving Heritage Books a background of her book, they sent her an author's contract. 
"I signed it and then they didn't give me a deadline for when I had to have the book done," Love said. "I just kind of had free rein. I sent them the final manuscript and they took care of everything. I didn't have to pay a dime and didn't have to do anything. They took care of it all, including the design of the cover." 
Love utilized skills she's acquired from her time at USI, including those she gained from her history classes.
"The biggest thing I used that I learned from USI was how to access census records," Love said. She referenced those in the book so she could see what her great-grandfather's professions were during census years, where they were living and who they were living with.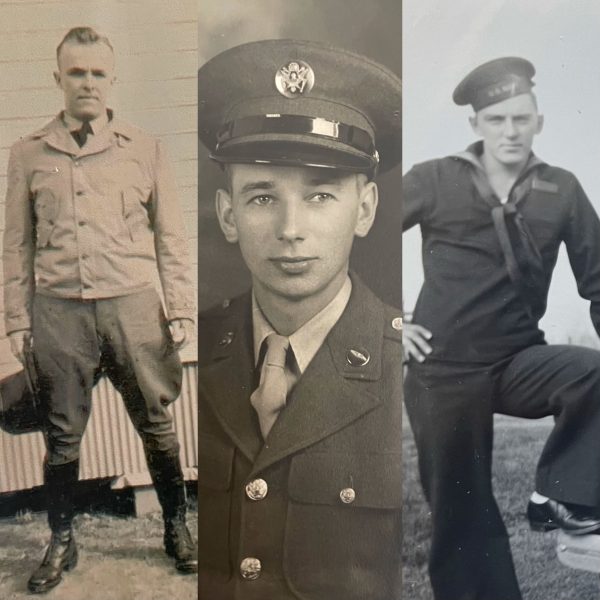 Love said she has a few pieces of advice for writers and those who want, or are considering trying, to get their work published. 
"Get your work out there," Love said. "Share it with as many people as possible. Don't be afraid of sharing it with multiple companies and take their advice. Don't let rejections get you down because that's just part of it."
If you are interested in reading "The Farmers Who Fought," click here.